Neighbors expect to learn more today about who is getting an early Christmas gift, that's after someone who shops at Pick 'N Save south in West Bend won $100,000 in the Holly Jolly Raffle.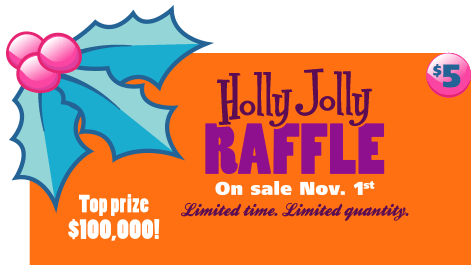 The local grocery has had lottery winners in the past including one of the biggest in April 1990 when Harold Zimdars of West Bend cashed in on an $8 million jackpot.
Zimdars was 51 years old and matched all numbers in the Megabucks Lotto America game.
During a press conference at Prescott's Pick 'N Save Zimdars talked about how he spent $24 a week on the lottery. After winning, Zimdars retired from his job as a truck driver and he and his wife Joanne accepted a huge ceremonial check at the store on S. Main Street.
In 1997 Zimdars purchased the Coachman House. Harold Zimdars died April 3, 2012 at the age of 73.
The Holly Jolly Raffle went on sale Nov. 1, 2015, each ticket was $5 and a total of 100,000 tickets were available.
The drawing was held Dec.10 and there was one top prize winner of $100,000.
There are also 50 winners of $1,000, and 1,000 winners of $100 in the game.
Sunday night a manager at Pick 'N Save confirmed a winning ticket was sold however nobody knew the name of the winner.