West Bend, Wi – Thousands of people turned out for the 6th annual Art & Chalk Fest at the Museum of Wisconsin Art in West Bend, WI over the weekend. Which artist's chalk drawing was your favorite?
Click HERE to SUBSCRIBEto FREE local news at
Artist Allison Olstead from Jordan, MN won best-in-show which was selected by attendees.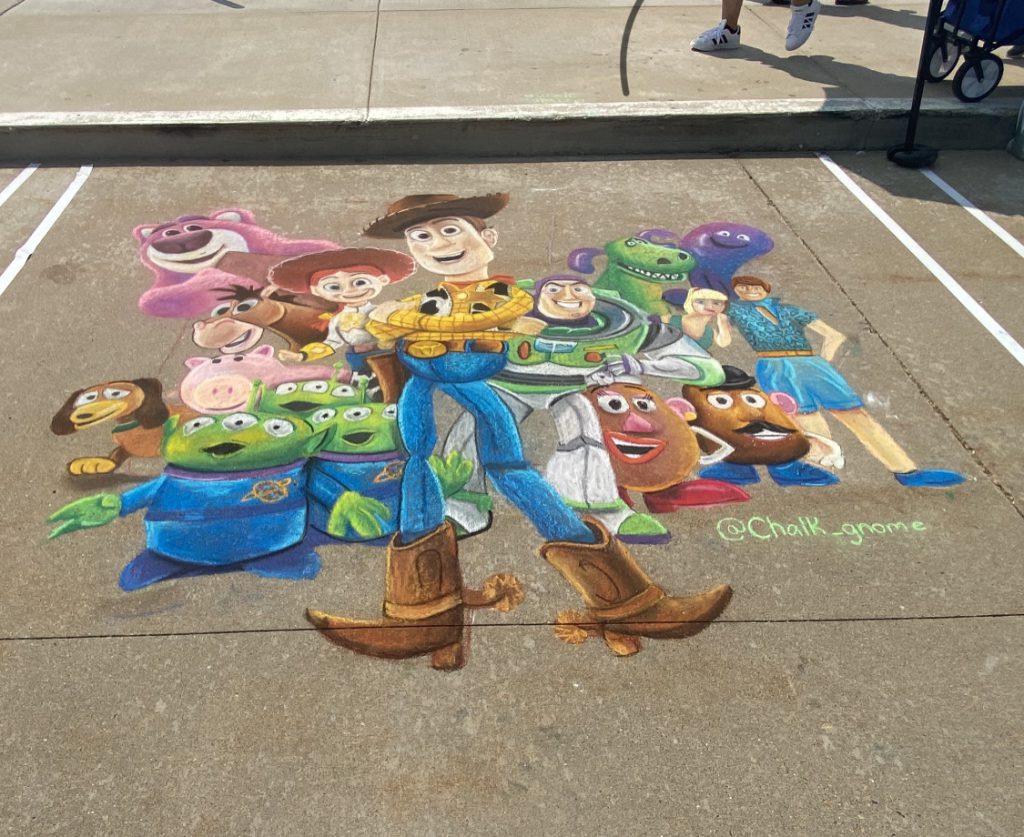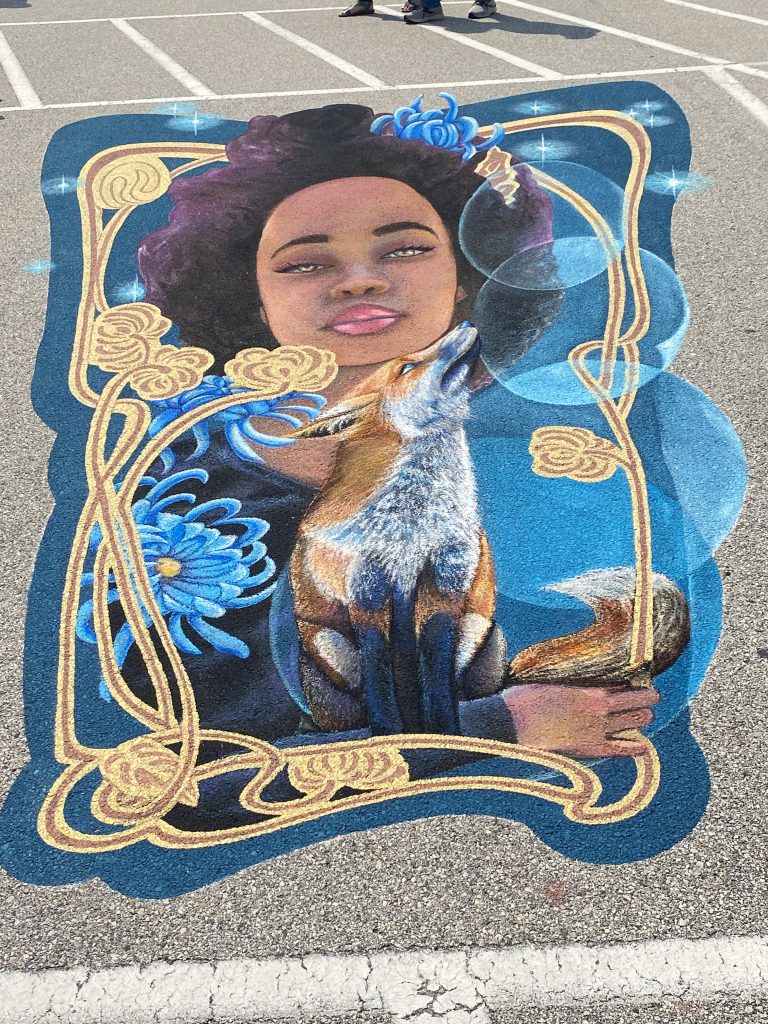 Craig and Jamie Rogers from Richland Center, Wi teamed up on the above piece.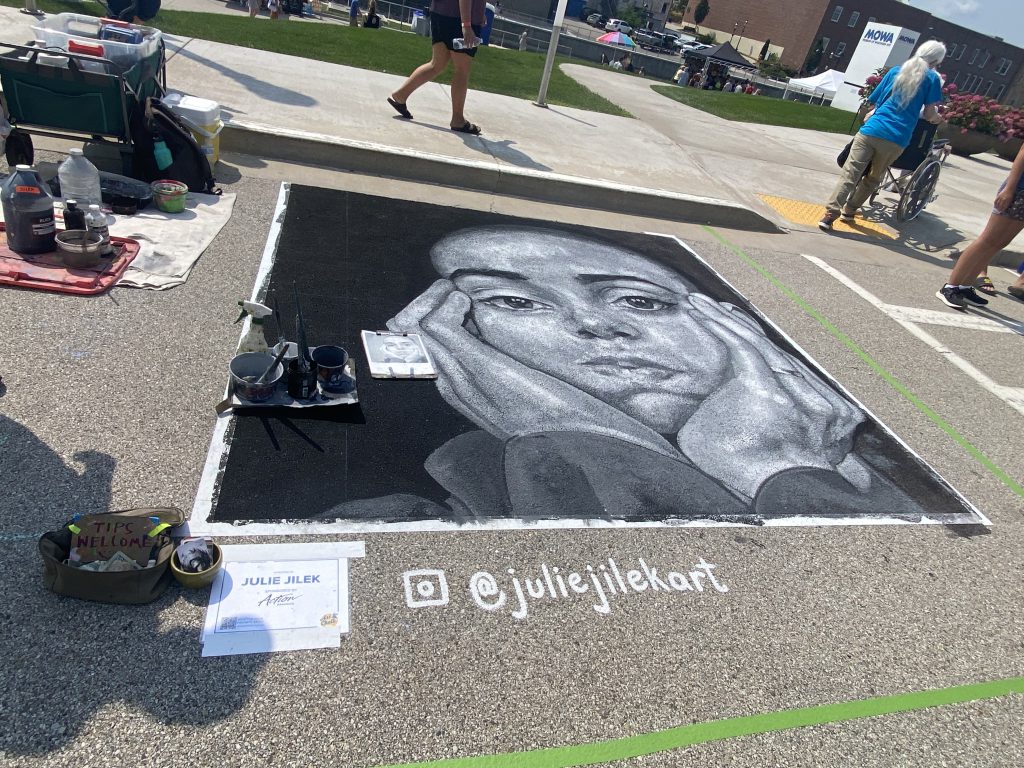 Artist Julie Jilek from Appleton, Wi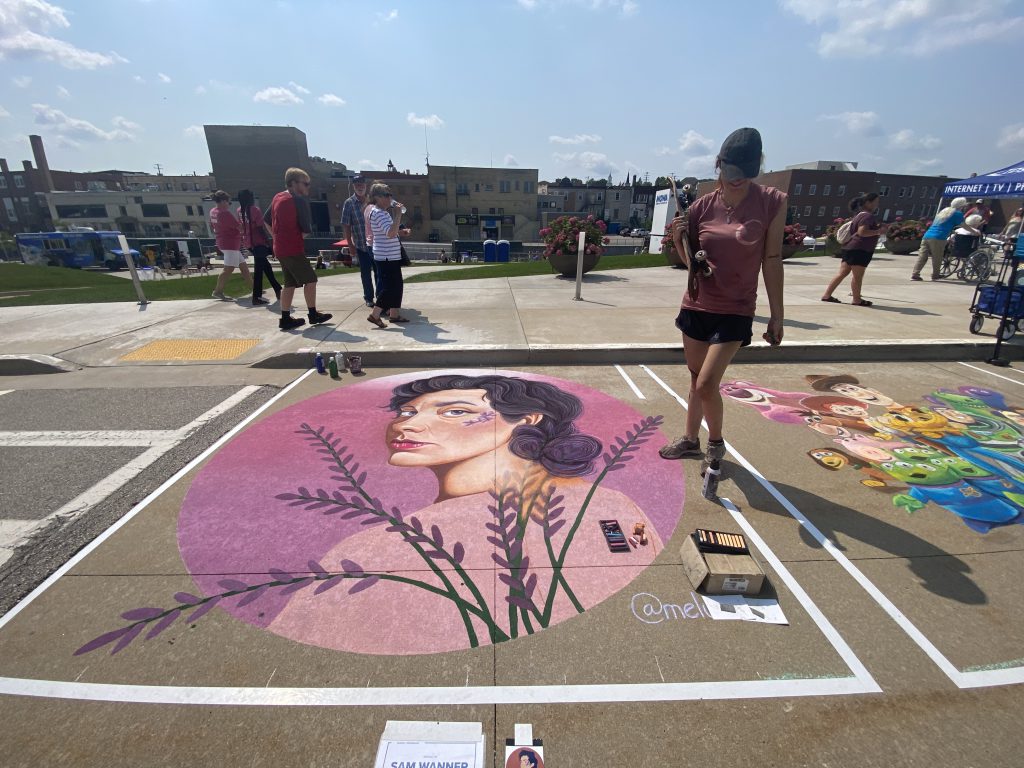 Artist Sam Wanner from Wausau, WI. On a side note – a man passed Wanner and said, "You know a piece is very good when it's better than the original."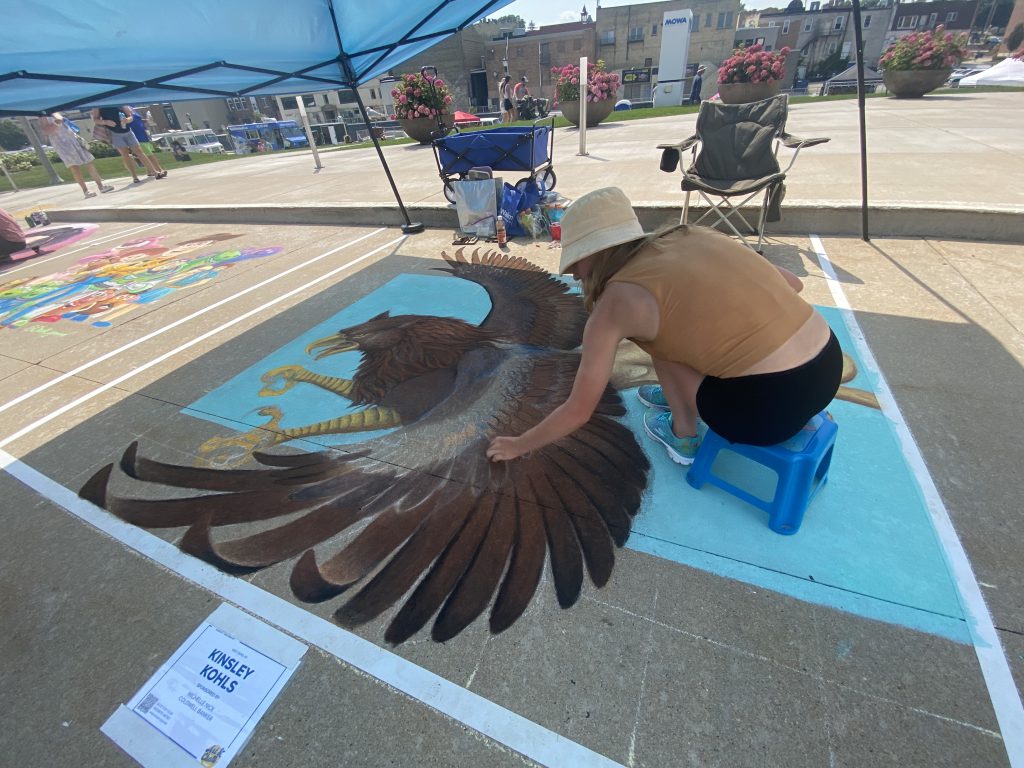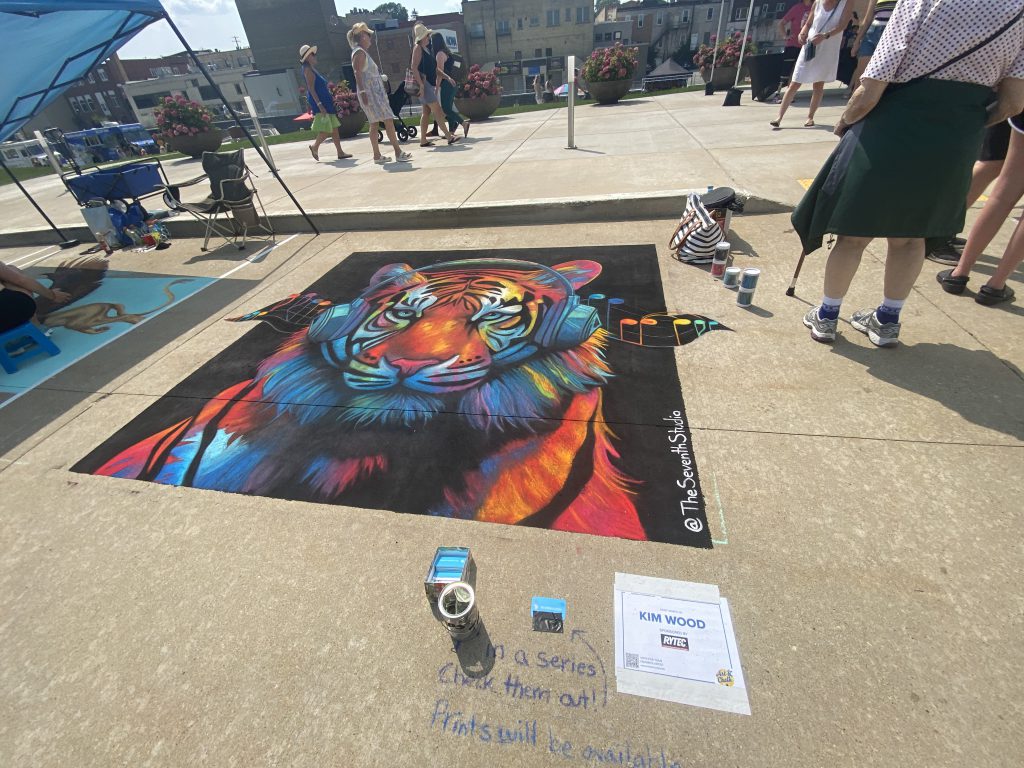 Artist Kim Wood from St. joseph, MI made a return appearance to Art & Chalk Fest.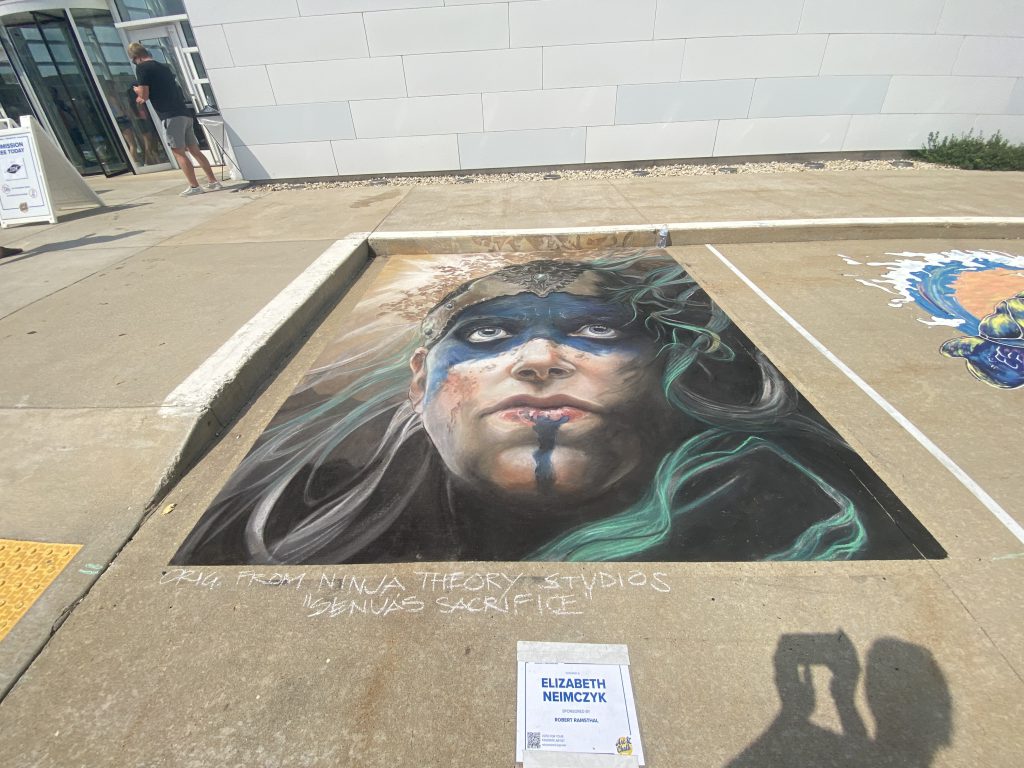 Artist Elizabeth Neimczyk from Chicago, IL said this original piece is from Ninja Theory Studios, "Senua's Sacrifice."
Artist Kimberly Miller from Saint Paul, MN.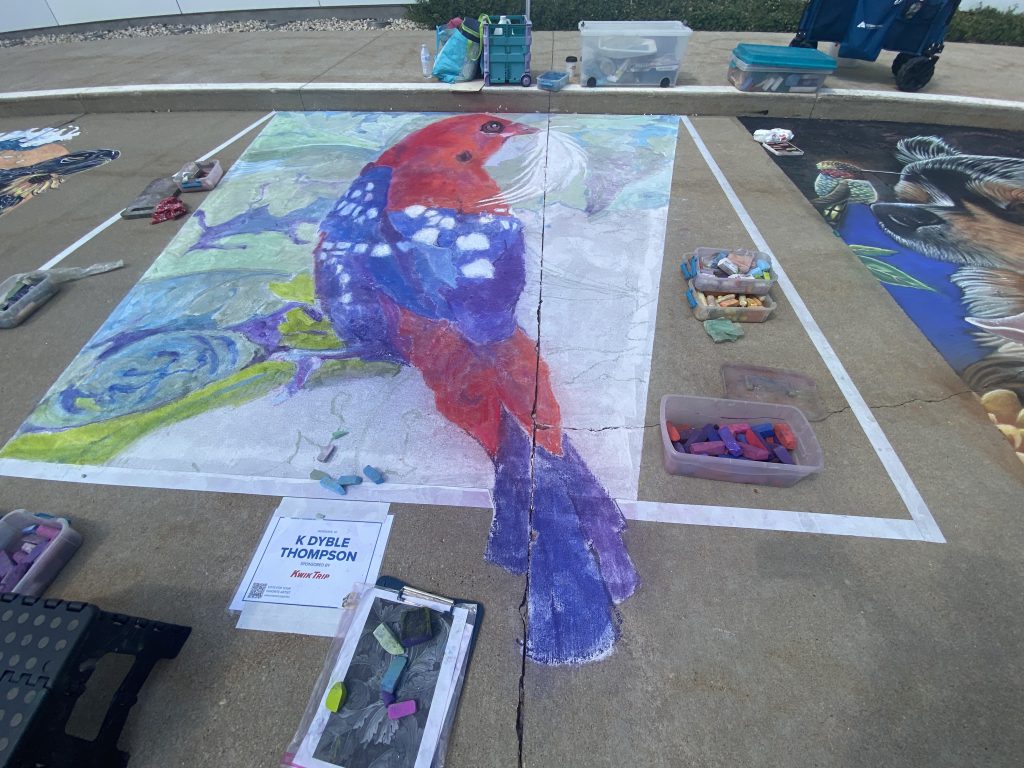 Artist K Dyble Thompson from Milwaukee, WI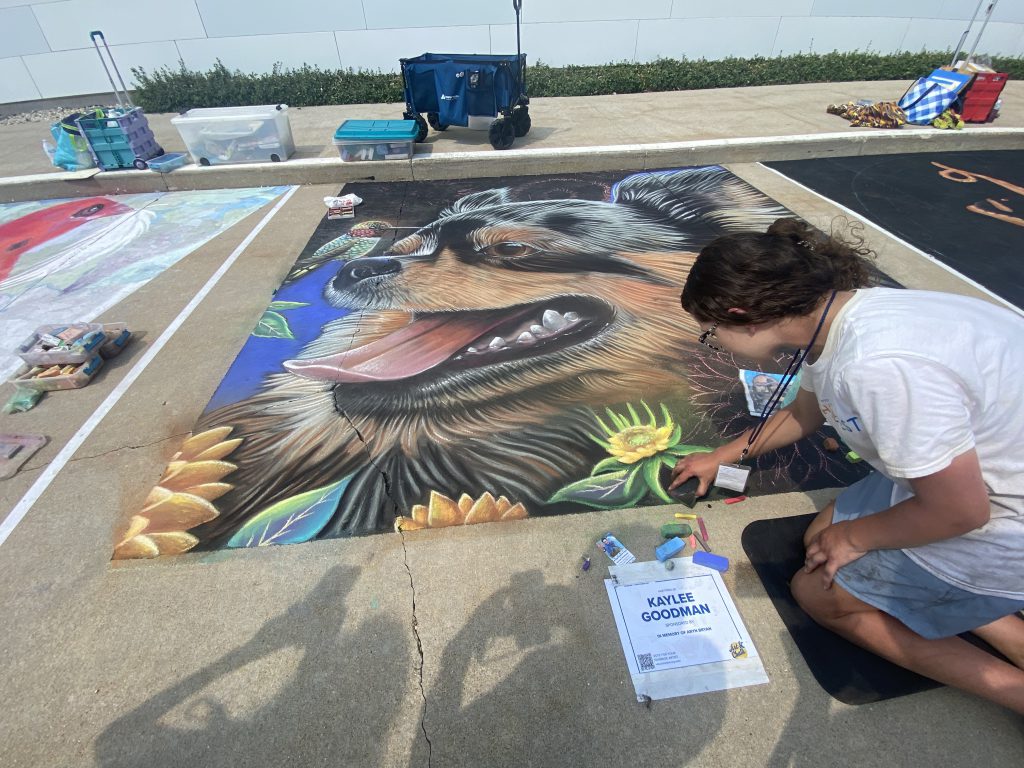 Self-taught local artist Kaylee Goodman from Hartford chalked a portrait of her dog. Goodman has come a long way since she made her debut at the 2017 Art & Chalk Fest.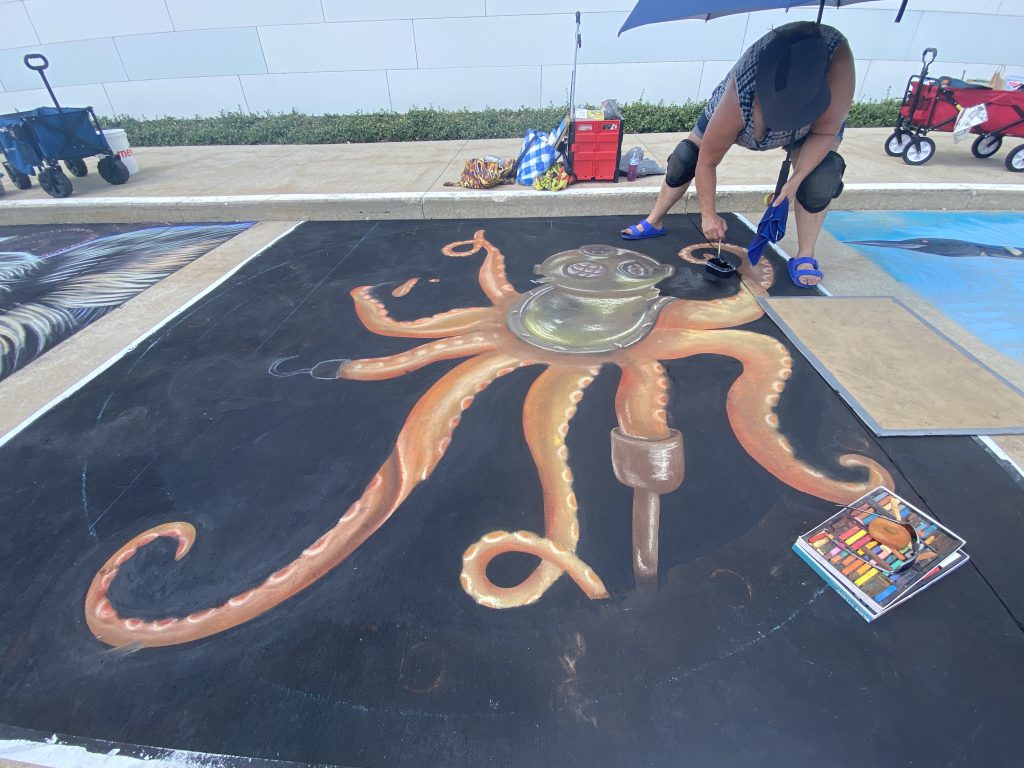 Artist Tonya Severing from Rockford, IL.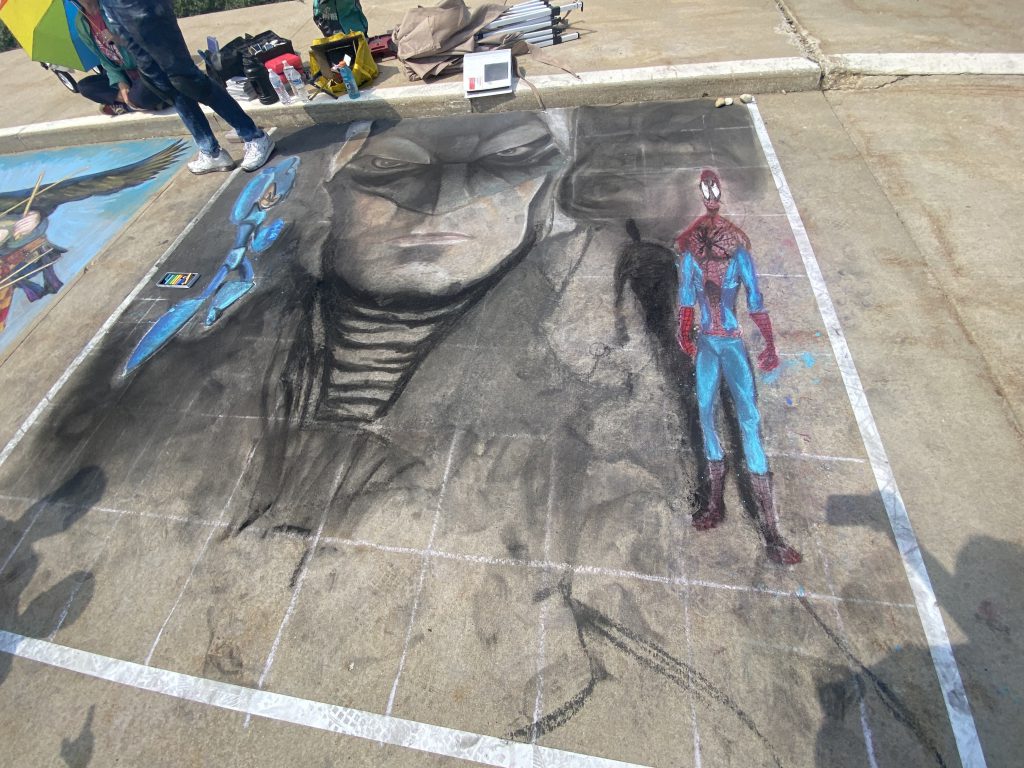 Artist Jonathan J Buggs from La Porte, IN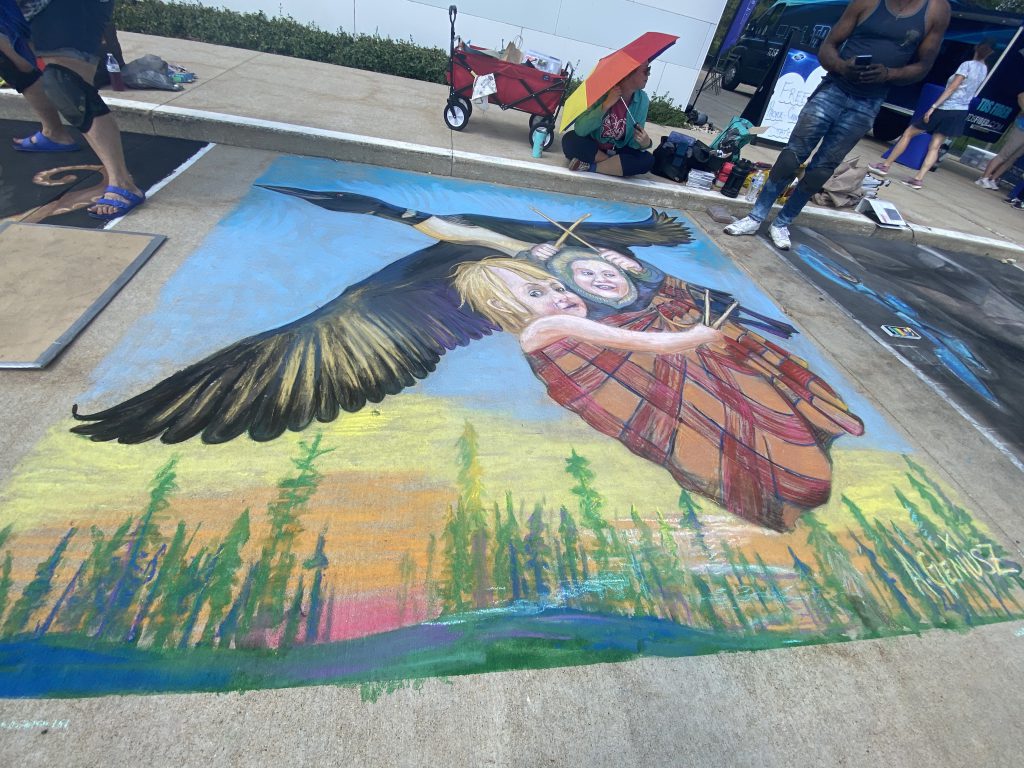 Artist Annmarie Geniusz from Duluth, MN captured the almost true origin of her favorite band Brothers Burn Mountain. The brothers were delivered by loon instead of by stork, according to the tale. The pair arrived in a "wild, magical bog of Wisconsin, drumsticks in hand."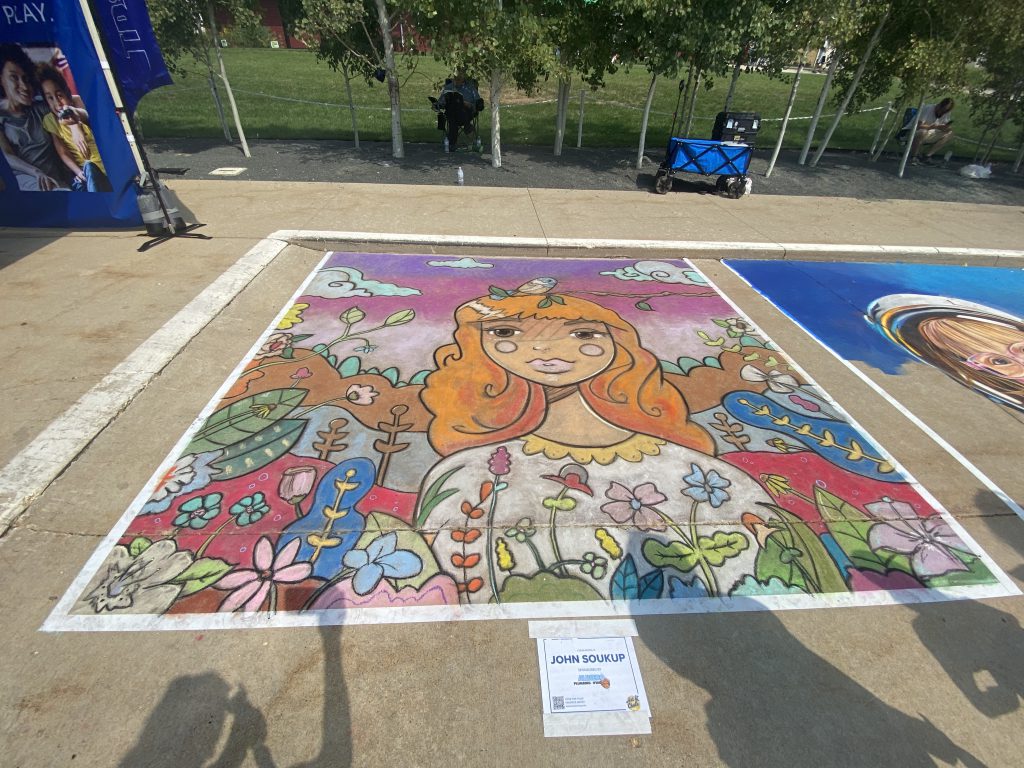 Artist John Soukup from Cedar Rapids, ID and sponsored by Albiero Plumbing, which is also a supporter of providing free local news to the community at WashingtonCountyInsider.com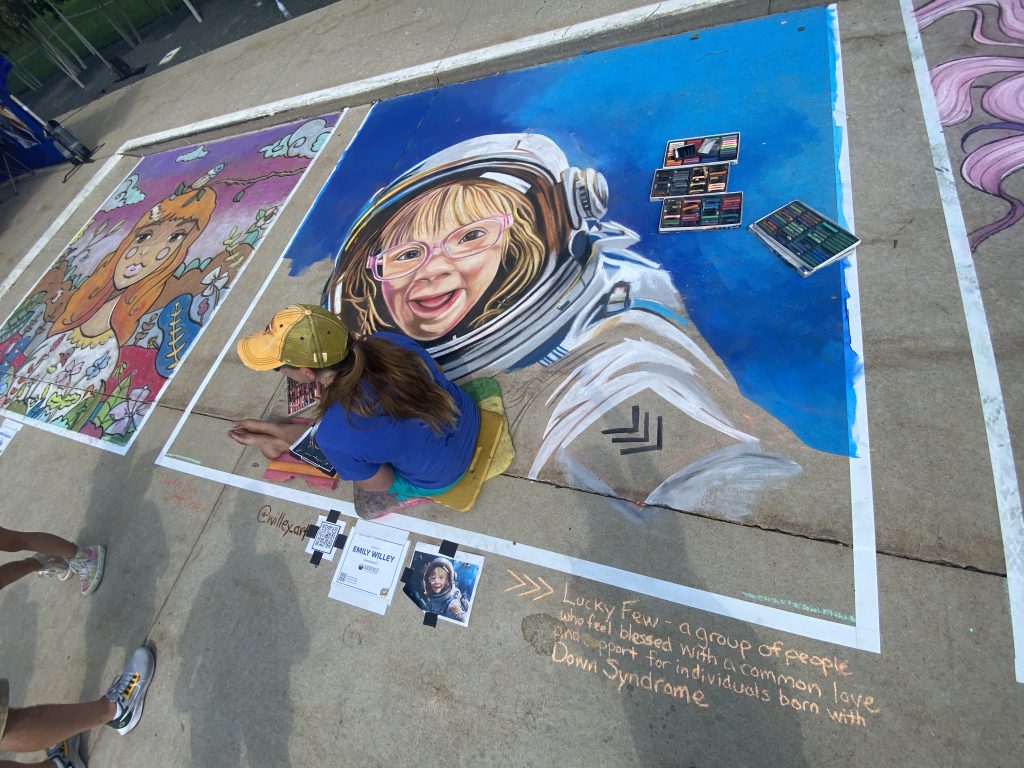 Artist Emily Willey from Oshkosh, Wi chalked an image of her daughter as an astronaut. Willey wrote, "Lucky Few – a group of people who feel blessed with a common love and support for individuals born with Down Syndrome."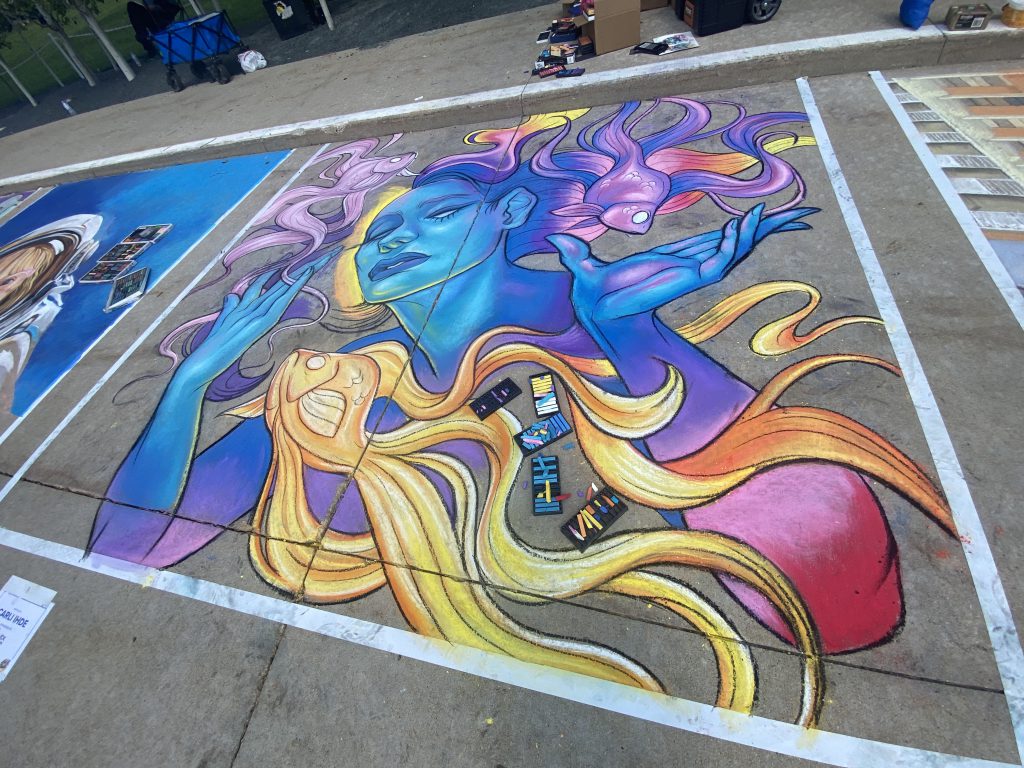 Artist Carli Ihde from Appleton, Wi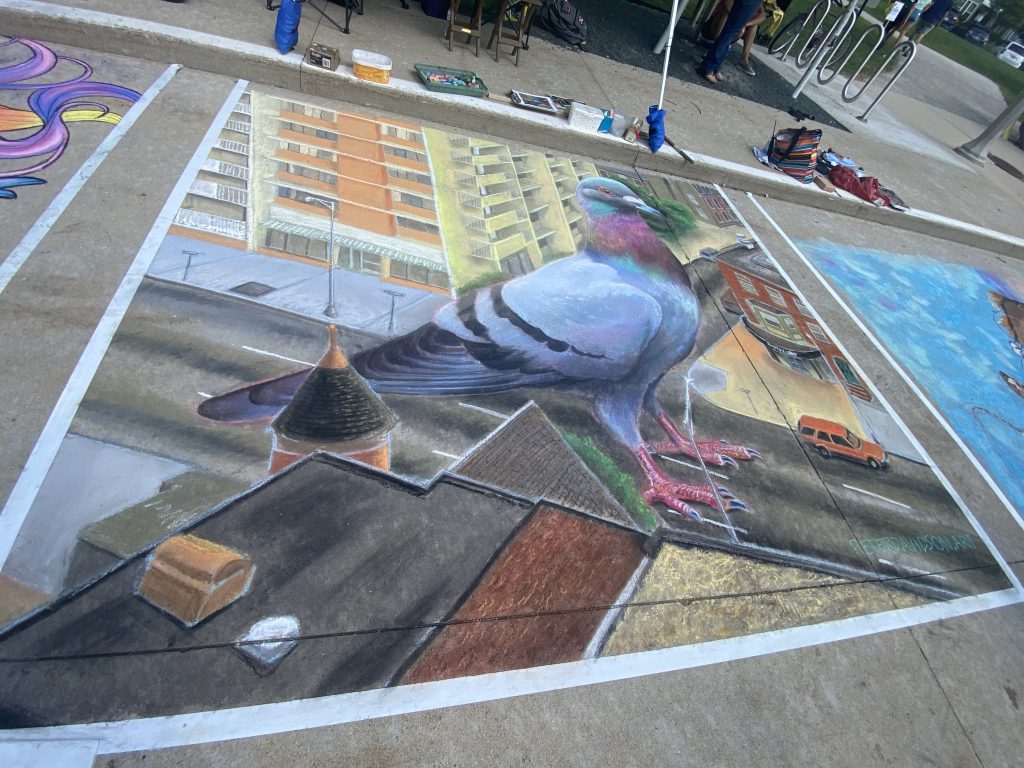 Artist Peter Davidson from Baraboo, WI.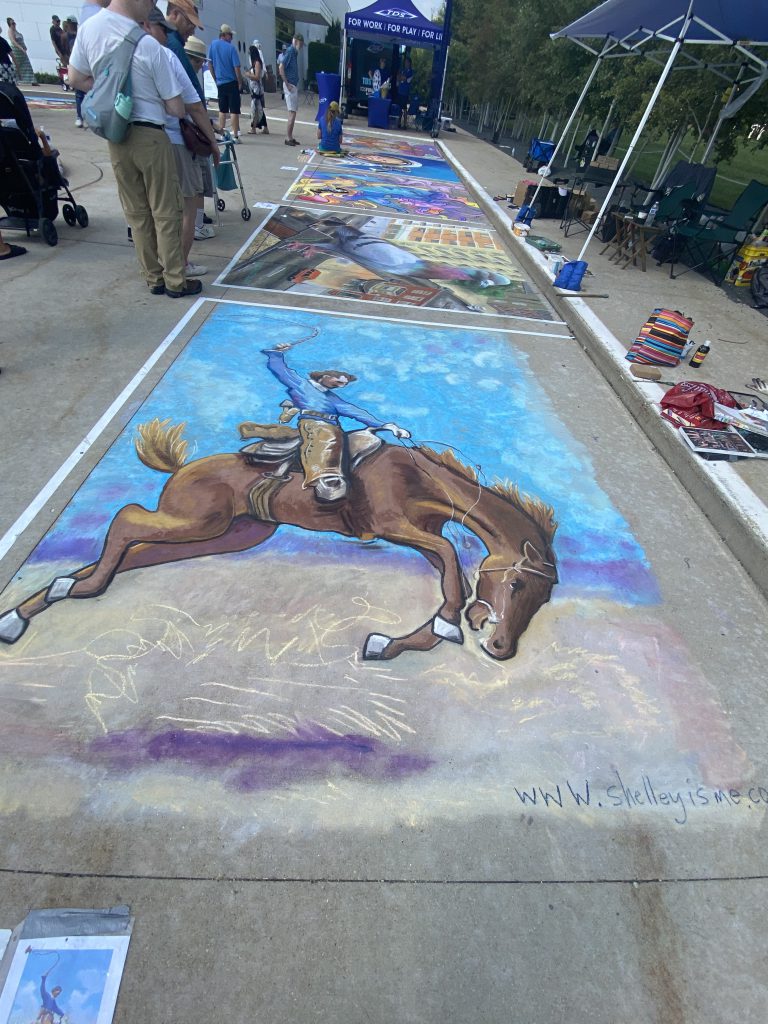 Artist Shelley Heath from Brookfield, WI.