West Bend, WI – The Museum of Wisconsin Art (MOWA), 205 Veterans Avenue, West Bend, WI, presents The Street, at the Intersection of Art and Public Space, on view July 22 through October 15, 2023, Wednesday through Sunday, 9 a.m. to 4 p.m.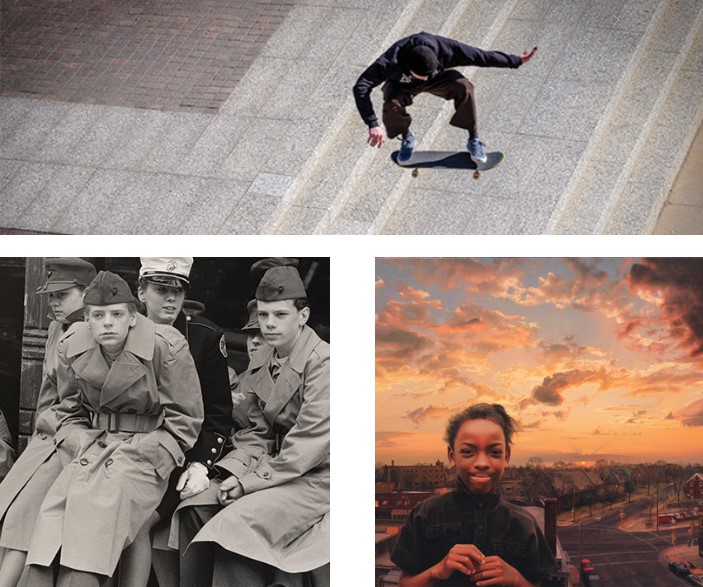 The Street is an immersive exhibition of objects, images, sound, and video that transports you on an experimental, multisensory journey through a vibrant, ever-evolving landscape of ideas, people, places, and democratic ideals that define public space.
Click HERE to SUBSCRIBE to FREE local news at
The exhibition invites viewers to contemplate their own place within the dynamic environment of city life.
From towering totems of black-and-white gelatin silver prints to palm-size instant exposures, hundreds of photographs by more than 20 photographers serve as a poignant testament to the changing tapestry of life.
Click HERE to learn more about The Street – At the intersection of Art and Public Space.
A block party will be held at MOWA on Saturday, July 22, 2023, from 2 p.m. to 4 p.m.
Exhibiting artists include: Anthony Anderson, Stephen Vincent Anderson, Daniel Arnold, Audifax, Amal Azzam, Ben Binversie, Bradford Bishop, Isabel Castro, Anne Chanson, Celeste Contreras, Emma Daisy, Josh Ellis, Thomas Ferrella, John Fleissner, Samer Ghani, Abraham Guthrie, Eric Halverson, Max Hautala, Michael Havice, Michael Hawkins-Burgos, Kyle Herrera, Daniel Herro, David Jones, David Lenz, Adam Levin, Conhg Lopez, Lewis Koch, Brit Krohmer, Mariah Tate Klemens, Jeff Klugiewicz, Maryam Ladoni, J Myszka Lewis, Mike Lroy, Shana Lucas, Stefan Matioc, Brandon Minga, Mike McGuinness, Kel Mur, Nayfa Naji, Ras Amar Nsoroma, Martina Patterson, Emily Popp, Marilyn Propp, Rob Ran, Bruce Saille, Lily Shea, Andre Saint Louis, Liubóv Szwako/Triangulador, Adam White, Drew York/1000beans
The Museum of Wisconsin Art—MOWA—opened in 2013 and transformed the community, with two pedestrian bridges linking stunning gardens and sculptures to the shops and restaurants on Main Street.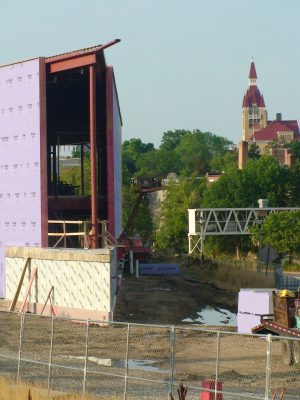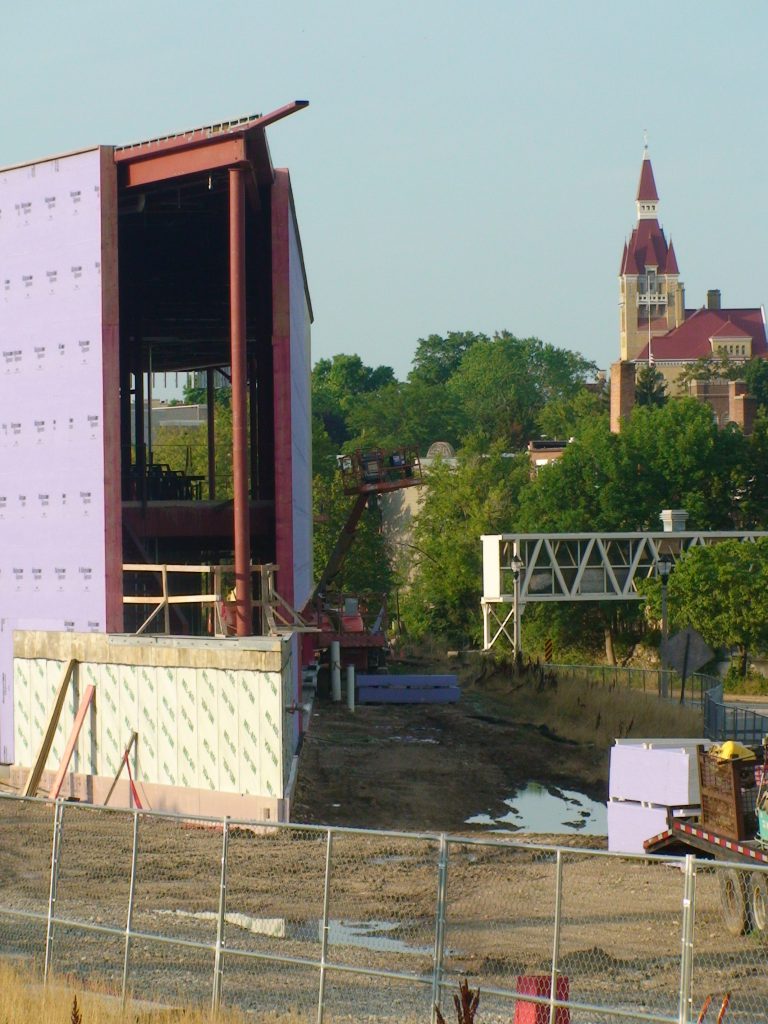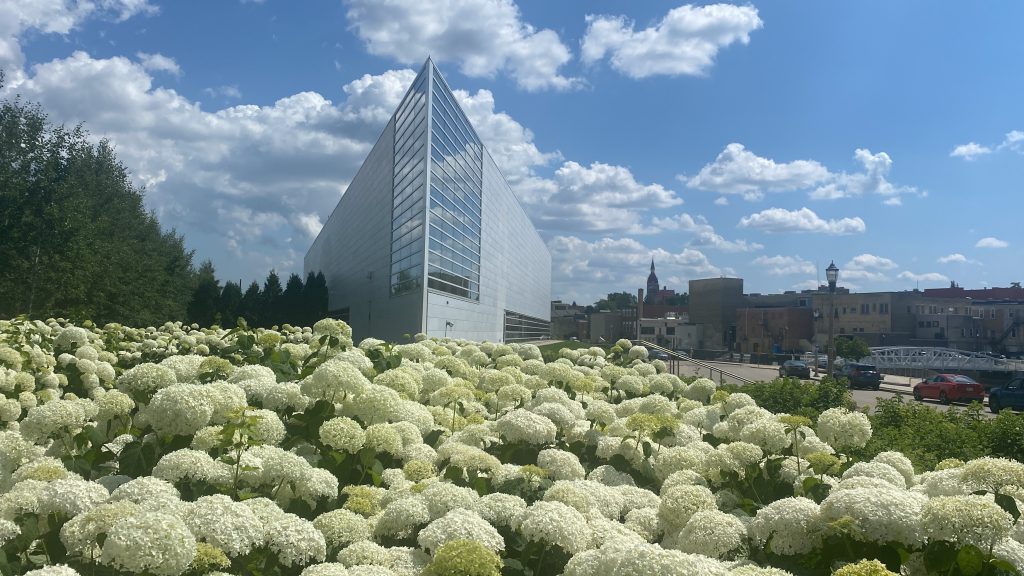 In 2019, the museum's satellite location MOWA | DTN opened in downtown Milwaukee as a contemporary platform for emerging art and artists.