West Bend, WI – Murphy & Prachthauser will host a ribbon cutting and open house at its office, 111 N. Main Street, in West Bend.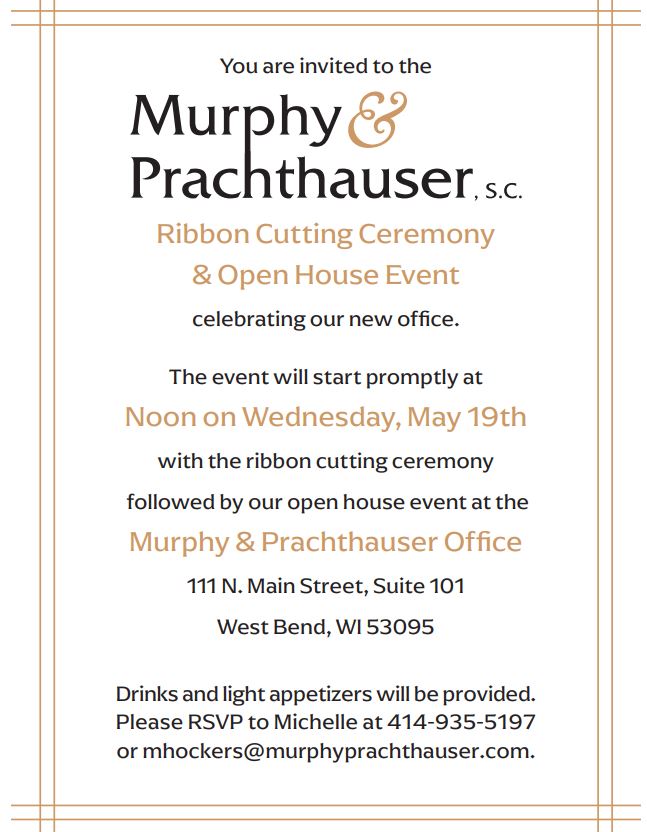 "Opening Murphy & Prachthauser's West Bend satellite location is near and dear to my heart because I not only grew up in the community and attended West Bend West High School but it is also now where I reside with my husband and daughter," said Michelle (Cahoon) Hockers, partner and personal injury attorney at Murphy & Prachthauser.
"I am committed to continuing to serve and volunteer within the community in many capacities, and I am confident this location will be very convenient for our Washington County clients."
Michelle graduated as valedictorian from West Bend West High School and received a Ziegler Family Foundation Scholarship. After high school, Michelle participated in Marquette University's Pre-Law Scholars program. After finishing undergraduate studies and law school in six years, she moved back to West Bend and currently serves on the board of directors for the West Bend Community and Alumni Scholarship Foundation (COLUMNS).