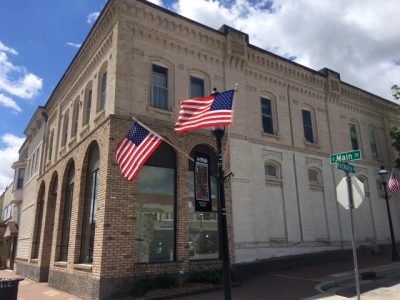 Jan. 1, 2018- West Bend, WI – The old Sears building in downtown West Bend, is being revamped and a new Vietnamese, sushi and Chinese restaurant will be opening. "This will be a bar and restaurant," said Bababebay Luu, the new owner.
Luu, who goes by the American name Sandy, purchased the 2-story building, 102 S. Main Street.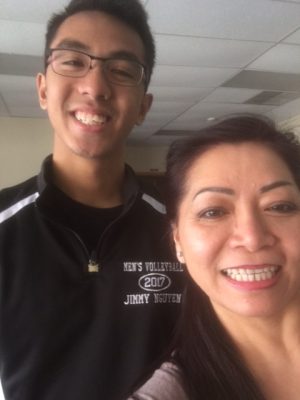 Born in Vietnam, Luu left her country in 1983. "I left my mom when I was 14 years old," she said. "I lived in the Philippines for three years and that's where I learned English."
Luu then moved to Canada where she got married and had two boys. She has been in the U.S. since 1990.
"When I got here I worked," she said. Luu is also the current owner of Modern Nails on S. Main Street in the Paradise Pavilion. "We are very busy," she said.
Standing about 5-foot-3, the diminutive Luu walks through the huge building with confidence. "We'll knock out this wall and right here will be the kitchen," she said.
There is an altar still in place on the first floor; a remnant of when the building was home to Generations Christian Fellowship. The walls of the back hall are lined with decorative tin ceiling tiles; hundreds of them.
Luu scrolls through photos of luxurious Asian restaurants and interior decor on her cell phone. The high ceilings and 6,000-square-feet of space on the first floor will be perfect for her layout.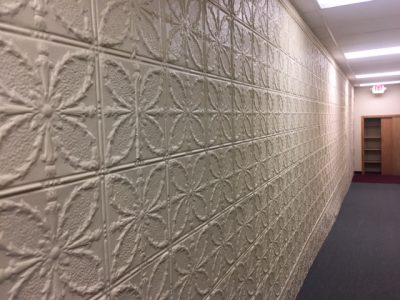 The remodel, according to Luu, will be completed by her boyfriend. She optimistically said she would like to be open in January 2018.
"I have a cousin who has a really big restaurant in another country and I have my friend in Vancouver with a restaurant and they will help me to start.
Walking upstairs there is a maze of rooms. Luu plans to live on the premises. She already has dibs on her bedroom overlooking Main Street.
The former Sears building was listed by Paula Becker with RE/MAX United. The asking price for the location was $269,900. Real estate agent John Newkirk with Hanson & Co. Real Estate said the buyer closed at $250,000.
According to the city assessor's office, BMO Harris Bank took over the property Feb. 23, 2017. They purchased it $161,800.
Prior to that it wasn't fully taxed because it was a tax-exempt organization; the taxes at that time were $157,600. When the bank took over the parcel the full assessment on the parcel was for $258,600.
The property had been vacant as of Jan. 1, 2017.