New West Bend Cinema signs installed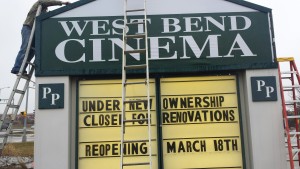 A first look at the new signs for the West Bend Cinema. The signage was installed Sunday on Paradise Drive in West Bend.
The former Paradise Theatre is undergoing a major transformation as a new owner group took over operations at the end of February.
Upgrades to the theatre are being made in stages as a full remodel is expected to take several months.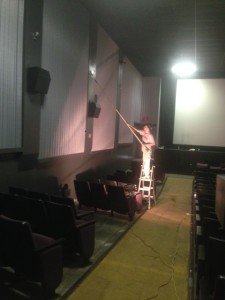 The first stage involved a thorough cleaning and upgrade of the bathrooms. New carpeting was also installed and the entire interior was repainted.
The second stage, which is expected to be completed in the next few months, will include installation of new high-end seating.
The owners group said it appreciates the community support and patience as they work with local contractors to bring the theatre up to speed.
A grand reopening is Friday, March 18.