West Bend, WI – The Museum of Wisconsin Art, 705 Veterans Avenue, West Bend, WI, presents artist Nina Ghanbarzadeh's "Bridges" exhibition, now on view through April 24, 2022.
Recipient of the 2020 Biennial's first-place MOWA Prize, Nina Ghanbarzadeh draws inspiration in this solo exhibition from her experience as an emigrant from Tehran in 2001. Her work and the exhibition's title, Bridges, express her feelings of a dual identity that continually navigates between American and Persian cultures.
Immersed and fluent in both English and Farsi, she finds herself in a constant state of translation—an experience that infuses much of her work. Using letters and words from her native language in playful and decorative ways, she converts them into lines, patterns, and compositions distinct from their specific meaning.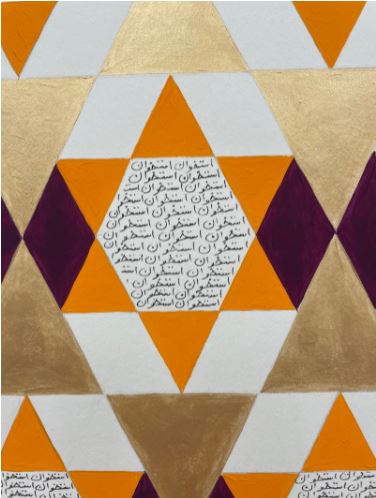 In response to what she sees as the absurdity and brutality of the world, Ghanbarzadeh searches for beauty in the abstraction of language and the possibility of using universal marks to create art that reveals our commonalities. Her work is intentionally quiet, without bold colors, and created through a repetitive and meditative process. She applies dual meaning to her symbols: one text and language and the other artistic and symbolic. She invites the viewer to contemplate her mark-making and perhaps find in it a connection—or bridge—to their own.