Obit: Charles "Charlie" John Frank, 82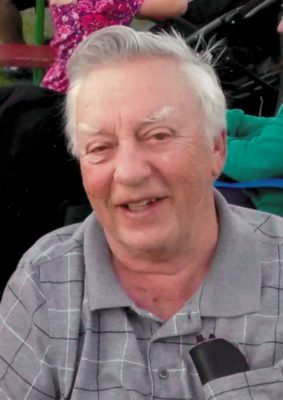 July 6, 2017 – Charles "Charlie" John Frank, age 82, passed away on Wednesday, July 5, 2017.  He was born in Fort Atkinson on August 5, 1934 to Arthur and Millie (nee Otto) Frank.  He graduated from Ft. Atkinson High School Class of '53.  Charles received his art training at Layton School of Art and graduated with a degree in Advertising Design and Illustration in 1961.  Charlie is a US Army Veteran and was the proprietor of Ad One Advertising Agency in Sheboygan and Midstar Printing Inc. in Plymouth. 
He loved fine art, painting, fishing, golf, traveling, gambling, swimming, going out to eat and above all, spending time with family and friends.
Charlie is survived by his companion, Barb Bublitz; children, David (Jeanine Hemb), Julie (Roger) Winkler and Eric; grandchildren, Zachary, Courtney, Austin (fiancée Becky D'Agostino), Kendall Frank, Sarah (Mike) Lemke, Joel Faber, Amanda (Adam) Eckl, Paul Winkler, Mathew (Karah) Winkler; Eric Frank II; seven great-grandchildren; sisters-in-law Ellen Frank and Carol Temmer.  He is further survived by nieces, nephews, other relatives and friends.
He is preceded in death by his parents; wife Mary Ann; siblings, Kenneth Frank, Helen (Roland) Bublitz, Russell (Nancy) Frank and brother-in-law Donald Temmer.
The Memorial Service will be held on Wednesday, July 12, 2017 at 6:00 PM at the Phillip Funeral Home Chapel (1420 W Paradise Drive, West Bend).  The Visitation will be held on Wednesday, July 12, 2017 from 4:00 PM until the time of Service at 6:00 PM.  Food and fellowship to follow.
About Author
Hope Sanders