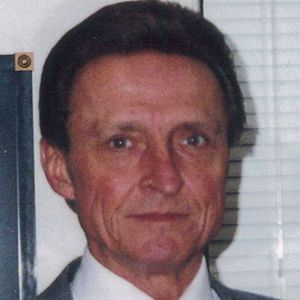 Dec. 25, 2016 – West Bend, WI – Allen L. Moehr, 70, of West Bend passed away on Friday, December 23, 2016 at his home surrounded by his family.
A funeral service will be held at 6 p.m. on Wednesday, December 28, 2016 at St. Paul Ev. Lutheran Church in Mayville. Rev. Joy Mortensen-Wiebe will officiate.
A visitation will also be held on Wednesday, Dec. 28 from 3 p.m. until 6 p.m. at church. Military honors will be conducted by the Mayville American Legion Post #69. Inurnment will take place at Graceland Cemetery, Mayville.
Allen was born the son of Milfred and Eleanore (Bierling) Moehr on May 27, 1946 in Sheboygan. He was a 1964 graduate of Mayville High School. Allen was married to Debra J. Luehring on May 26, 1973 at St. Paul Ev. Lutheran Church in Mayville. Allen retired from AT&T as an engineer. Together with his family, Allen proudly owned and operated Toucan Food & Custard in West Bend where he impacted many employees with the value of his work ethic.
Allen served his country in the U.S. Army during the Vietnam War where he served in Germany. He was very involved politically and was a proud Republican working on various campaigns. Allen was a past president of the Mayville Jaycees. He was a member of the Early Risers Kiwanis in West Bend. Most important to Allen was family and especially enjoyed their poolside parties.
Allen is survived by his wife Debby of West Bend; his children: Jacquelyn (Heath) Heise of West Bend, Elizabeth (special friend, Ryan Averill) Moehr of West Bend, Rebecca (Brian) Moehr- Lambrecht of West Bend, and Allen (Shavonne) Moehr II of West Bend; his siblings: Richard (Mary) Moehr of Cincinnati, OH, Wayne (Joanne) Moehr of Mayville, Ronald (Patty) Moehr of Mayville, Dennis (Carol) Moehr of West Bend, and Terry (Gail) Moehr of Mayville; his grandchildren: Vonn, Sophia, Aidan, Athena, Gabriel, Alayna, Monty, Waylon, and baby on the way; further survived by nieces, nephews, other relatives and friends.
He was preceded in death by his parents and his sister, Barbara.