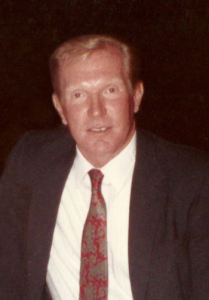 Donald W. Kiefert passed into eternal life on January 8, 2016 surrounded by his loving family and dear friends. He was 78 years old.
A huge heart for helping others, Don found satisfaction in volunteering at the Avalon Therapeutic Equestrian Center where he delighted in working with both children and horses.  With an avid love of the outdoors, Don spent much of his time gardening and maintaining his 5-acre lot.
He will forever be remembered for his steadfast honesty and unwavering love for his wife, family and friends.
Having retired from the D.O.T. after 39 years, Don had worked as a maintenance coordinator in Washington and Ozaukee counties.Don is survived by his loving wife, Marie; his mother, Lillian Kiefert; his daughter, Kate DenDooven; his cherished granddaughters, Ava and Lilly DenDooven; two brothers, Peter (Mary Louise) Kiefert and Jack, (Kathy) Kiefert; and numerous nieces, nephews, cousins, brothers-in-law and sisters-in-law.Don was preceded in death by his son, Matthew Kiefert; his brother, Bill Kiefert; and his father, Dan Kiefert.Memorial Services for Don will be held on Saturday, January 16, 2016 at 12:00 p.m. at Faith Bible Alliance Church (W2799 Lehman Rd, Neosho, WI 53059) with Pastor Ken White officiating.  Family will greet relatives and friends at the Church on Saturday, January 16, 2016 from 10:30a.m.-12:00 p.m.