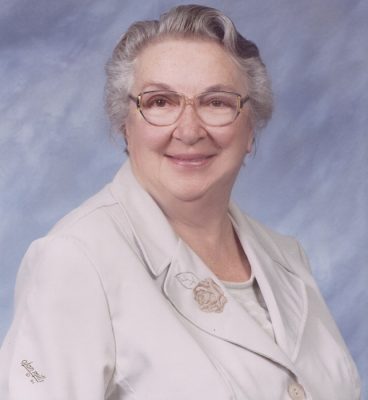 July 12, 2017 – West Bend, WI – Marjorie "Marge" Ruth Wendt (nee Braker), age 90, passed away peacefully Tuesday July 11, 2017 at The Kathy Hospice in West Bend.
She was born on July 10, 1927 to Arnold and Elsie (nee Feldhusen) Braker.  Marjorie graduated from the Methodist Hospital School of Nursing and Marquette University with a BS Degree in Nursing.  She served in the Army Nurse Corps – Reported to active duty at 4th Army Headquarters, Brooke Army Hospital in San Antonio, Texas and base hospital in Frankfurt, Germany for two years.  Marjorie later worked in the Public Health Department for Washington County.  She married her love, Donald Wendt on January 16, 1954. She enjoyed quilting, gardening–was known for her beautiful flower garden and teaching Bible Study at Fifth Avenue United Methodist Church.  Marjorie was active in Promise of Washington County, supporter of Philip Timothy Stains Memorial Children's Home in Madurai, India and a volunteer at the West Bend local food pantry.
Marjorie is survived by her two granddaughters Melissa (Ryan) Joyce and Erin Wendt; great-granddaughters Kennedy and Kayla Joyce; brother John "Jack" (Mary) Braker and in-laws Janice Braker, Pat Braker and Robert Zuhlke.  She is further survived by nieces, nephews, other relatives and friends.
Marjorie is preceded in death by her loving husband, Donald, beloved son Donald Jr., her parents, siblings Willard, Herbert (Marcella), Arnold, Robert (Eileen), Mary (Donald) Adamczak and Betty Zuhlke.
A Memorial Service will be at 4:00PM on Saturday, July 15, 2017 at Fifth Avenue United Methodist Church (323 S. Fifth Ave. West Bend, WI 53095) with Rev. Clarissa Martinelli presiding.
In lieu of flowers, memorials are appreciated to the Philip Timothy Stains Memorial Children's Home in Madurai, India (checks payable to: Fifth Avenue Methodist Church ~ 323 S. Fifth Ave. West Bend, WI 53095)