Obit: Richard Allen Keno, 81, of Kewaskum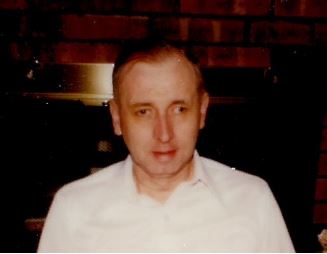 Dec. 12, 2017 – Kewaskum, WI – Richard Allen Keno, 81, of Kewaskum, passed away on Saturday, December 9, 2017 at home.
He was born on February 28, 1936 in a house near the old Kewaskum Opry House to Elizabeth (nee Keller) and Raymond Keno.
Richard attended Kewaskum Community High School and graduated with honors in 1954. He was also a student of the violin and enjoyed attending concerts in Milwaukee.
Upon graduation, he attended both Marquette University and the University of Wisconsin-Milwaukee.  Richard received both his BA and MA business degrees from UW-Milwaukee.  He was employed at Regal Ware for several years, and then worked at Sprague in Grafton.
After his employment at both these places, he became Office Manager at International Stamp in Hartford.  He retired from this position in 2000.
Upon retirement, he pursued his interest in antique weapons, both collecting antique firearms and attending area gun shows.  He also was fascinated with family genealogy and spent time researching the family tree and was an avid student of the American Civil War.
Richard established a scholarship fund in his parent's names at Kewaskum Community High School.  Every spring, a graduating senior receives this scholarship.
Those Richard leaves behind to cherish his memory include his sister, Kathy Beer of Manitowoc, numerous cousins and friends. He was preceded in death by his parents.
A funeral service in remembrance of Richard will be held on Friday, December 15, 2017 at 1:00 p.m. at Myrhum Patten Miller & Kietzer Funeral Home, 215 Forest Ave. Kewaskum, WI. 53040.   Richard's family will greet relatives and friends from 11:00 a.m. until the time of the funeral service. Entombment at Washington County Memorial Park will immediately follow the funeral.