Feb. 7, 2018 – Town of Farmington, WI – Rita Schwinn (nee Mrazik) age 93 of the Town of Farmington passed away Wednesday, February 7, 2018 at her residence with her husband at her side. She was born July 6, 1924 to Frank and Agnes (nee Fechter) Mrazik in the Town of Trenton where she was raised.
On June 10, 1950 she was united in marriage to Willard Schwinn at Holy Angels Catholic Church in West Bend.
Rita was employed at Wisconsin Electric and later at the West Bend Company for 45 years, retiring as the paymaster in 1987. She was a member of the 25 Year Club, the Golden Vagabond Club and the Christian Women's Society at Holy Trinity Catholic Church in Newburg.
Rita loved gardening and seeing things grow. Her kindness and generosity were evident by her willingness to share the fruits of her labor with family, friends, neighbors and nursing homes.
Rita was a hard-working, honest person always busy and on the go. While working at the West Bend Company,  she also worked side by side with her husband Bill on the farm.   Together they fed the animals, planted crops, baled hay and enjoyed the farm life.  
Rita is survived by her husband of 67 years, Willard, her brother Franklin Mrazik and his significant other Dee Kilby. She is further survived by nieces and nephews: Paul (Sarah) Ansay, Bernard (Jeannie) Mrazik, Mary (Robert) Neuman, Gary (Peggy) Furger, Nancy (Jerry) Mehring, Michael (Jimmy Lee Trautwein) Mrazik, Alice (Karl) Johanen, Richard Mrazik, David (Robert Krutke) Mrazik, Jane (Ralph) Bauer, Elizabeth (William) Ermer and Thomas (Linda) Schwinn, Cole and Jimmy Griffin.  
She is preceded in death by her parents, Frank and Agnes Mrazik, 2 sisters: Dorothy Ansay and Kathryn Furger, 2 brothers: James Mrazik and Gilbert Mrazik, sisters-in-law Dorothy Mrazik and Florence Mrazik, brothers-in-law Clem Ansay and Ed Furger.   One  nephew James Furger, 2 nieces Margaret (Phil) Schmidt and Lin (Pat) Griffin, as well as her husband's siblings: Elmer Schwinn, Arvin (Marian) Schwinn and Delores (Frank) Loichinger.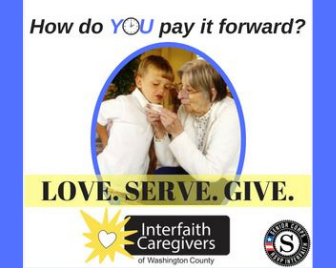 We would like to express our sincere and heartfelt gratitude to all neighbors, Annie Schneider and the aides at Brightstar.
A Mass of Christian Burial will be held Saturday, February 10, 2018 at 1 p.m. at Holy Trinity Catholic Church in Newburg with Rev. Kevin Kowalske presiding. Burial will take place in Holy Trinity Cemetery on Monday at 11:00 a.m. The family will greet visitors on Saturday, at the church only from 11:00 a.m. until 12:45 p.m. In lieu of flowers memorials to Holy Trinity Catholic Church are appreciated.
The Schmidt Funeral Home in West Bend is serving the family. Online guestbook and condolences are available at www.schmidtfuneralhome.com