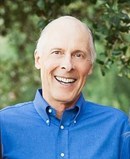 April 12, 2017 – Manitowoc, WI – Russell J. Schmidt, age 71, a resident of Manitowoc, entered eternal life while surrounded by his loved ones on Sunday, April 9, 2017 at his residence. He passed peacefully after a 2-year battle with ALS.
Russ was born on March 31, 1946 in Hutchinson, MN to the late James and Florence Shanstrom Schmidt. He graduated from Glencoe High School in Glencoe, MN with the class of 1964. Russ then obtained degrees in mathematics and business from Mankato State College in Mankato, MN. On August 26, 1967, Russ married Connie Chamberlain in White Bear Lake, MN. In 1970, Russ began working in finance for Green Giant in Beaver Dam. Then in 1980, he and his family moved to Manitowoc where he worked for Lakeside Foods, Inc. until his retirement in 2008. Russ remained on the company's Board of Directors until his death. He served in numerous community and business organizations, and his church – St. Francis of Assisi Catholic Church.
Survivors include Russ' wife of nearly 50 years, Connie; three children, Tim (Tonnie) Schmidt, and their children, Tim Jr., Dagny, and Sten, West Bend; Greg (Jodey) Schmidt, and their children, Hudson, Porter, and Joey, Park City, UT; and Julie (Bill) Ledger, and their children, Owen and Jake, Germantown; two brothers, Jim (Marge) Schmidt, New Ulm, MN; and Bob (Sissy) Schmidt, Jacksonville, FL; five sisters, Carol (Cliff) Thon, Minnetonka, MN; Jan (Ray) Hollenbeck, San Diego, CA; Rita Hosier, Waukee, IA; Kelly Wilske, Apple Valley, MN; and Dione (Fred) Smith, Rosman, NC; and brother-in-law, Jerry (Dottie) Chamberlain, White Bear Lake, MN. Russ is also survived by numerous nieces, nephews, relatives and friends. Russ was preceded in death by his parents, father-in-law and mother-in-law, Louis and Jean Chamberlain; brother-in-law, Jack Hosier; and sister-in-law, Jane Stucynski.
Memorial services will be held at 11 a.m. on Friday, April 21, 2017 at St. Francis of Assisi on Waldo – 1121 North 14th, Manitowoc. The Mass of Christian Burial will be celebrated by Rev. Daniel Felton with burial of Russ' cremated remains to follow at Evergreen Cemetery. The family will greet relatives and friends at St. Francis of Assisi on Waldo on Thursday, April 20, 2017 from 4 p.m. until 7 p.m. A prayer service will be led by Rev. Daniel Felton at 7 p.m. to conclude the visitation. The visitation will continue the following day on Friday at St. Francis of Assisi on Waldo from 9:30 a.m. until the time of the memorial service at 11 a.m. Online condolences may be sent to the family at www.harriganparksidefuneralhome.com
The Harrigan Parkside Funeral Home and Crematory, North 11th and St. Clair streets, Manitowoc is assisting the family with funeral arrangements.
In lieu of flowers, memorial may be sent to Roncalli High School or the donor's choice.
Russ' family would like to extend their thanks and appreciation to Homecare Health Services and Hospice – especially his nurse, Nikki.