March 2, 2020 – West Bend, WI – Abigail passed away on February 26, 2020 as a victim of homicide at the age of 21.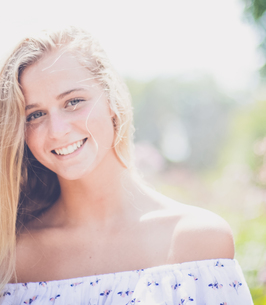 Abigail was born on September 30, 1998 in West Bend, Wisconsin. Abigail was a deeply loved daughter, sister, granddaughter, niece, and friend. Her bright beautiful smile and blue eyes lit up a room.
Abigail was baptized as God's child and confirmed her faith. Her faith was strong and this brings us great hope. Abigail attended grade school at Saint John's Lutheran school in West Bend and graduated from West Bend East High School in 2017, where she was a member of the varsity volleyball team.
As her sister Brea states so well, she was so smart, so beautiful, so athletic, and could have been anything she ever wanted to be. Abigail worked hard for her life. She was a warrior – 347 days sober on the day of her passing and she was so, so proud of approaching the 1-year milestone. We were so grateful. She was working part-time and attending college full-time in Saint Paul, Minnesota. She aspired to be an attorney – we have zero doubt she would have achieved that goal and would have passionately served others in this way.
Abigail is survived by her loving parents Tom and Michelle; her loving brother TJ and loving sister Brea; brother-in-law Brandon, niece Mila, nephew Jax, grandfather and grandmother Charles and Carol Simpson, grandmother Diane Fuiten, aunts, uncles, cousins, and friends.
You ran the race with endurance Abigail. Imperfectly Perfect. We love you.
Funeral Services will be held at 1 p.m. St. John's Lutheran Church on Friday, March 6 , 2020 (809 South 6th Avenue, West Bend, WI) with Pastor Jeff Hesse presiding. Visitation is Friday, March 6th from 10 a.m. -12:45 p.m.  with her service to follow. Interment will follow at Washington County Memorial Park.
The Abigail Elise Simpson Memorial Fund has been established. We will honor her. She always said there was much work to do here on earth – so this will be her legacy – to bring hope, to inspire, and to help as many people as possible. Contributions to the Abigail Elise Simpson Memorial Fund can be mailed to Horicon Bank 1535 Paradise Dr. West Bend, WI 53095 c/o Abigail Elise Simpson Memorial Fund.