October 16, 2019 – West Bend, WI –Alice Emily Stahl (nee Slater), 94, passed away peacefully at The Waterford Assisted Living in Oshkosh on October 13, 2019. She was born on July 2, 1925 to Herman and Melitta (nee Janke) Slater in Wheatland, Wisconsin. Alice married Roger H. Stahl on April 28, 1945. She loved to play sheepshead, trap shoot with Roger, go out for a "Tavern Fish" fry on Friday's with friends, sewing, and traveling on short trips with the many friends she had. She had a great love for the Packers, Brewers, Badgers, but most of all, spending quality time with her family. She was a member of Good Shepard Ev. Lutheran Church, where she attended bible class. Alice was employed with the West Bend Company.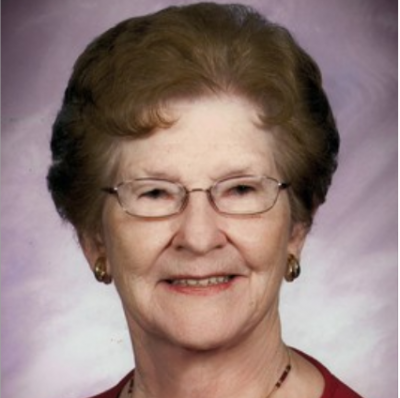 Alice is survived by her daughter Susie Neitzel, son Terry Stahl; 4 grandchildren; Jeff (Annie) Stahl, Shelley (Dan) Dedering, Meredith Burns, Jason (Andrea) Neitzel; 5 great-grandchildren; Jake, Katie, Jordyn, Madie, and Berkeley. She is further survived by nieces, nephews, other relatives and friends.
Alice is preceded in death by her parents, her husband Roger; Brothers Allen and Orville Slater; Son-in-law Denny Neitzel.
A Funeral Service for Alice will be held at 12:30 p.m. on Saturday, October 26 at Good Shepard Ev. Lutheran Church, 777 S. Indiana Ave, West Bend, with Rev. John. H. Paustian officiating. A visitation will be held at the church from 11:30 until 12:15. Burial to follow at Beechwood Union Cemetery in Adel, Wisconsin.
The family of Alice Stahl would like to thank the staff at The Waterford Assisted Living in Oshkosh as well as Hometown Hospice for all the wonderful care they gave to Alice.
"She is gone…You can shed tears that she is gone, Or you can smile because she has lived. You can close your eyes and pray that she will come back, Or you can open your eyes and see all that she has left. Your heart can be empty because you can't see her, or you can be full of the love that she shared. You can turn your back on tomorrow and live yesterday, or you can be happy for tomorrow because of yesterday. You can remember her and only that she is gone, or you can cherish her memory and let it live on. You can cry and close your mind, be empty and turn your back, or you can do what she'd want: smile, open your eyes, love and go on"