Obituary | Carol Lee Kappler, 76, of West Bend
March 24, 2019 – West Bend, WI – Carol Lee Kappler (nee Wernicke), 76, died peacefully surrounded by her family on March 22, 2019 in Stevens Point, WI.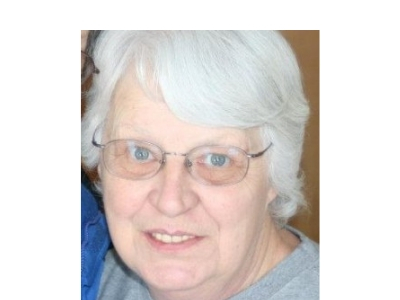 Carol is survived by her husband, Gerald "Jerry" Kappler of Plover, WI; her son Michael (Jody) Kappler of West Bend, WI; her son Jeffrey (Julie) Kappler of Oostburg, WI; her daughter Jennifer (Dennis) Schwinn of Stevens Point, WI; her loving grandchildren, Alisha Miller, Malorie Kappler, Whitney (Joel) Nyhof, Linzy Kappler, Olivia Kappler, Morgan Kappler and Clayton Kappler; and great grandchildren Mackenzie, Jordan and Dawson; her siblings Rita (Fritz) Hupfer of West Bend, WI; Judith (Harold) Eickstedt of Newburg, WI; John (Lynn) Wernicke of Eden Junction, MI and many other friends and relatives.
She is preceded in death by her father Elmer Wernicke, her mother Florentine (nee Birzer) Wernicke Noegel, her sister Margaret (Joseph) Allarding and her sister Constance (George) Behling.
Carol was born on October 06, 1942 in the Town of Barton, WI to Elmer and Florentine Wernicke. She attended West Bend High School and married her husband Gerald on February 23, 1963. Carol and Jerry lived and raised a family in West Bend, WI. She began working for the West Bend Company as a production worker for twelve years; then promoted to and retired as a supervisory foreman. After retirement in 1999 Carol and Jerry moved "up north" to their hideaway in the woods in Hancock, WI then moved to Plover, WI in 2016. Carol dedicated her life to her family and loved spending time with her grandchildren. She will be remembered as a caring and loving wife, mother and grandmother.
Carol was accomplished at embroidery and loved to make gifts for her children, grandchildren, friends and family. She was kind, generous and loved to laugh. Carol and Jerry enjoyed going to auctions, pheasant hunting trips and going to the Casino to try their luck.
A Funeral Service will at 2 p.m. on Saturday, March 30, 2019 at the Phillip Funeral Home Chapel (1420 W. Paradise Dr. West Bend, WI 53095) with Pastor David Schoob presiding. Visitation will be at the funeral home Saturday, March 30, 2019 from 12:00 p.m. until 1:45 p.m. Interment will follow at Washington County Memorial Park.
A special thank you to the caregivers, hospital staff, etc. at Portage County Nursing Home, Stevens Point, WI and her favorite home nurse Dawn for their care and dedication.