July 31, 2020 – Kewaskum, WI – Denise M. Kudek (nee Wahl), 56, of Kewaskum, formerly Kohlsville, left this world, on Saturday, July 25, 2020, while surrounded by her sister and her children with all their love, and went on to join her loving husband in the afterlife.
A Sharing of Memories for Denise will be at 1 p.m. on Sunday, August 2, 2020 at Crossroads Bar and Grill (7710 County Rd. W, West Bend, WI 53090). The Memorial will coincide with the benefit that had previously been planned that day from 11am-6pm.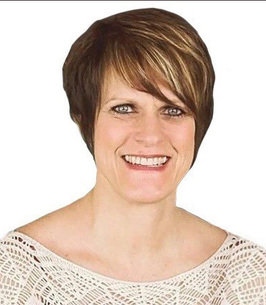 She was born in Milwaukee, WI on August 20, 1963 to the late James and Cecelia (nee Limbach) Wahl. Denise was raised in Slinger, where she graduated with the Class of 1981. Denise married, the love of her life, Thomas J. Kudek, on July 13, 1991, at Sacred Heart in Allenton, WI.
She went on to attend Moraine Park Technical College, earning various certificates throughout her life, most recently as a medical assistant, and was employed at Froedert Memorial Clinic. She was an avid golfer and snowmobiler, spending many fond memories at their Up North cabin in Laona. If socializing and making new friends was an award, Denise would have received a lifetime achievement award in it. Wherever she went, she was loved. Denise was a volunteer EMT at the Kohlsville and Kewaskum Fire Stations.
Denise is survived by her loving children, Erica (Kevin) Monzingo, Anthony Kudek, Steven (Bryana) Kudek, and Morgan (Brett) Koeferl; Proud Grandma to Cecelia, Emmett, Bernadette, Aubrey, Alaina, and Joshua; Cherished sister of Darlene Dempsey; Daughter-in-law to Roger and Joyce Kudek; Sister-in-law of Karen (Tim) Heberer, Dave Kudek, Cindy (Wayne) Koester, Laura Steinman, and Lynn (Tom) Gagliano; Adored "mother" to canine companion, Josie. Further survived by nieces, nephews, other relatives, and many dear friends.
Preceded in death by her parents, grandparents, and her husband Tom (June 25, 2016).