January 20, 2020 – Hartford, WI – Jason R. Kowalski, "Jay-Mo," 50, of Hartford, Wisconsin passed away Sunday, January 19, 2020 after a courageous 4-year battle with cancer at Froedtert Hospital in West Bend, with his loving family by his side.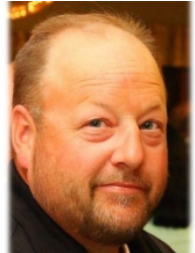 Jason was born January 7, 1970 to Robert C. and Jeanne M. Kowalski in Milwaukee, WI. He was united in marriage to Andrea M. Kurtzweil on October 12, 1996.
Jason is survived by his beloved wife, Andrea; cherished daughter, Hailey; dear parents, Robert and Jeanne Kowalski of Germantown; loving brother, Brandon Kowalski; and dear parents-in-law, Diane Klages of Summit Lake and Gary Kurtzweil of Hartford. He is further survived by several loved aunts, uncles, cousins, nieces, nephews, other relatives and friends.
He was preceded in death by his son, Austin J. Kowalski.
The Kowalski Family will host a celebration of Jason's life Sunday, January 26, 2020 from 11 a.m. -3 p.m. at the Hartford Town Hall, 3606 County Road K, Hartford, WI 53027.