April 1, 2019 – West Bend, WI – Joan Leocadia Schellinger, 93, passed peacefully into eternal life on Thursday, March 28, 2019 at Serenity Villa, Slinger, and Wisconsin.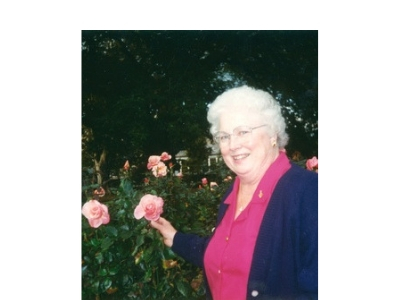 Joan was born August 31, 1925 in West Bend, Wisconsin to Arthur and Olive Heppe. Her youth was spent on the family's dairy farm near Cedar Creek. She graduated from West Bend High School in 1946 then went on to work at Pick Mfg. while still living at home and helping on the farm. Joan married Ralph Schellinger of Hartford on October 12, 1949. Joan's blissful life as a wife and mother of their three children was cut short when her husband, Ralph, was killed when the truck he was driving was struck by a drunk driver on July 29, 1957. A few days later, their fourth child was stillborn. Overcoming this tragedy, Joan took a position at B.C. Ziegler & Co. while raising her three children. She committed her life to them until they graduated from high school, all the while implanting in them her values of dedication to Jesus Christ through the Catholic faith, commitment to family, a strong work ethic and the obligation to share with others less fortunate.
Joan continued her work at B.C Ziegler until retirement after almost 35 years. She also assisted with banquets at Timmers Resort for many years. In addition to enjoying time with family and friends, her prime interest was seeing her children and grandchildren prosper and grow. She excelled at many household skills and hobbies — many of necessity and others of great interest. Joan was always busy and seemed to be able to do it all! She delighted in creating gifts to celebrate an occasion — baking, needlework, quilting and sewing. She enjoyed her opportunities to travel across the United States and Europe. Joan was an avid card player frequently enjoying a game of sheepshead with friends and family. She served as secretary of "Young at Heart" for many years in addition to volunteering at the Senior Center and Cedar Community. Joan also volunteered her time and talents to St. Frances Cabrini Church where she show-cased her expertise as a quilter and seamstress sewing hundreds of outfits and school uniforms for children in Haiti. In recognition and appreciation for her valuable volunteer contributions, Joan was honored to be the recipient of a 2003 "Exceptional Merit Award" from Washington County.
Joan is survived by her children: Dave (Chris) Schellinger – West Bend, Dan (Monica) Schellinger – Troy, IL, and Carol (Bill) Stube – Wales; 6 grandchildren and 8 great grandchildren: Brian (Ann) Schellinger and children Elle & Chase Schellinger; Matt (Peggy) Schellinger and children Madison, Parker & Preston Schellinger; Nick Schellinger and son Logan Schellinger; Kyle Schellinger; Kate (Jeremy) Renth and children Luke and Dax Renth; Bill Stube II. She is further survived by her sister, Gen Albiero; brother Luke Heppe; sisters-in-law & brother-in laws: Eileen (Marvin) Hoffman; Franklyn Schellinger; Eugene (Mary Lee) Schellinger along with nieces and nephews.
In addition to her parents, husband and son, she was preceded in death by sister and brother-in-law Dorothy (Reuben) Hoelz; brother-in-law, Vic Albiero; brother and sister-in-law, Richard (Val) Heppe, sister-in-law, Agnes Heppe; in-laws: Arthur (Natalia) Schellinger; Victoria (Walter) Theisen; Florian (LaVerne) Schellinger; Bernard (Charlene) Schellinger; Sigrid Schellinger.
Joan enters our Lord's paradise as a model for all. This seemingly simple, quiet woman overcame tragedy with determination and drive; never asking, only giving.
A Mass of Christian Burial to celebrate Joan's life will be held on Friday, April 5, 2019 at 5:00 p.m. at St. Frances Cabrini Church located at 1025 S. Seventh Ave, West Bend, Wisconsin. The family will greet relatives and friends preceding the service at the church from 3 p.m. until time of Mass at 5 p.m. Burial will be held on Saturday, April 6, 2019 at 10:00 a.m. at St. Lawrence Cemetery.
The family would like to extend a heartfelt and sincere thank you to the staff at Cedar Community, Horizon Hospice and especially Serenity Villa for their loving and compassionate care. In lieu of flowers, memorial contributions may be made in memory of Joan L. Schellinger to St. Frances Cabrini Church, 1025 S. Seventh Ave, West Bend, WI 53095 or a charity of your choice.