Obituary | JoAnne Elizabeth Sobiek, 76, of Hartford
November 7, 2019 – Hartford, WI –JoAnne E. Sobiek (nee Meyer, formerly Lyman), 76, went home to the Lord on Tuesday, November 5, 2019. She was born on April 13, 1943 in Hartford to parents Lawrence and Marcella (Held) Meyer. JoAnne was a 1961 graduate of Hartford High School. She was married in 1962 and raised her three children in Hales Corners. JoAnne was a medical transcriptionist at New Berlin Hospital and eventually started her own business, The Progress Note. She was united in marriage to Earl Sobiek in 1986. JoAnne was an avid reader. She enjoyed spending time with her grandchildren, who called her "Grandma Dumpling".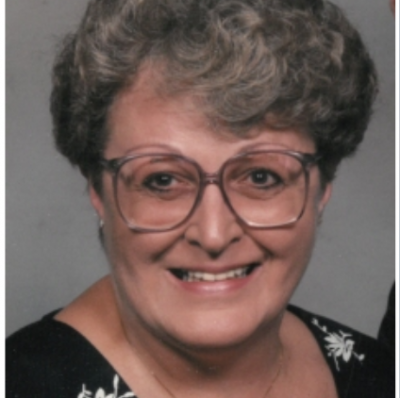 JoAnne is survived by her three children, William Lyman, Laurie (Joe) Perry and Lisa Treuer; nine grandchildren, Jackson Lyman, Meg, Alison, Tess and Jane Perry, Brittany (fiancé Jerry Maddox), Rebecca, Tyler and Luke Treuer; sister-in-law, Mary Berres; also survived by other relatives and friends. JoAnne is preceded in death by her parents; husband, Earl Sobiek; brothers, Marvin and Webster Meyer; sister, Mutz (Heinie) Klink and granddaughter, Madison Wilbanks.
Mass of Christian Burial will be celebrated at St. Kilian Catholic Church, 264 W. State Street, Hartford on Friday, November 8 at 6:00 p.m. Visitation for family and friends from 4:00 p.m. until time of mass. Committal at Chapel Hill Memorial Park, Greenfield on Saturday, November 9 at 10:00 a.m.
JoAnne's family would like to share special thanks to Dr. Olafsson, Dr. Patel, and the nursing staff at St. Joseph's Hospital in West Bend, as well as the nursing staff at the Waterford of Hartford for their kind and compassionate care.