Hartford, WI – Lieutenant Colonel John Anthony Palese, Jr. (ret.) passed away peacefully surrounded by his wife and four children on the morning of Sunday, October 17, 2021, at the age of 66.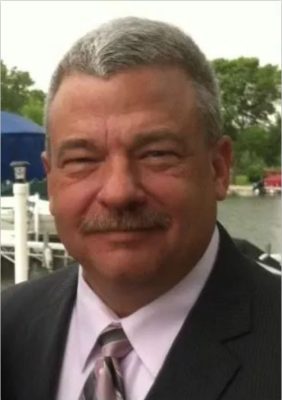 He was the beloved husband of Angelina "Angie" (née Coles) and the loving father of Rachel (Patrick) Drayna, Christopher (Shannon), Catherine (Grant) Smith, and John III (Ashley). He was a dear grandfather of Charles "Charlie" and William "Willie" Drayna, Kennedy Palese, and Rose Palese. He was the cherished brother of Lisa (Paul) Leister, Sarah (Jeff) Thomson, Linda (Alan) Baker, and Luke (Enrique Useche-Andueza) Palese. He is also survived by many nieces, nephews, relatives, and friends.
John spent his life serving his country and putting others first. He served in the United States Air Force, United States Air Force Reserve, Wisconsin Air National Guard (128th Aerial Refueling Wing), and in the Persian Gulf War.
John was an American Airlines Captain, Line Check Airman, and Federal Flight Deck Officer.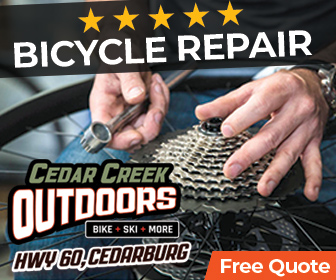 After retiring from American Airlines and the Wisconsin Air National Guard, he became a sworn Law Enforcement Officer in the state of Wisconsin (Washington County Sheriff's Office, Chenequa Police Department, Ozaukee County Sheriff's Office, Town of West Bend Police Department, and the Town of Hartford Police Department).
Throughout his professional career, John served as an instructor in aviation (Carroll University and St. John's Northwestern Military Academy) and in law enforcement (Waukesha County Technical College and Northeast Wisconsin Technical College). He was also a personalized flight and ground instructor for the civilian aviation community. In the last several years, John provided strong leadership as the Chief Executive Officer of the Terra Vigilis Security Group.
John "Jay" will be remembered for his laughter, squinty smile, big personality, bear hugs, quick wit, polkas, pilot humor, morse code, and his amateur radio personality and voice. He was known for being a family man, caring brother, husband, dad, and grandpa. John's faith, service to others, and patriotism were steadfast as he always did what was right. Every time we look to the sky we know he is smiling down from Heaven. He will always keep watch over us from a higher altitude.
We would like to express our sincere gratitude to the entire staff at Aurora Medical Center-Grafton for their exceptional care for John.
Visitation was held at the Kettle Moraine EAA Chapter 1158 Hangar, West Bend Municipal Airport, 310 Aerial Drive, West Bend, WI 53095, on Saturday, October 30, 2021, immediately followed by a memorial service and celebration of life.
Interment with Military Honors will be on November 15, 2021, at Southern Wisconsin Veterans Memorial Cemetery, 21731 Spring Street, Union Grove, Wisconsin 53182, at 9:00 a.m.
In lieu of flowers, please consider a donation to Stars and Stripes Honor Flight Wisconsin, Kettle Moraine EAA Chapter 1158 Inc., the Southern Wisconsin Veterans Memorial Cemetery, or just pay it forward, as John often did.
Obituary courtesy: Bruskiewitz Funeral Home