Obituary | John D. Fenton, 68, of Jackson
May 16, 2019 – Jackson, WI – John D. Fenton, 68, of Jackson, Wisconsin, died peacefully on Monday, May 6, 2019 at his residence.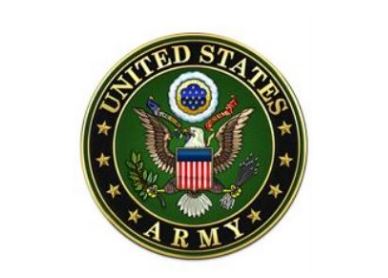 He was born January 23, 1951 in Litchfield, Illinois, to Jack and Jacqueline (nee Keiser) Fenton.  In the mid 1960's his family moved to Menomonee Falls where he met Sue Christensen. They became high school sweethearts and fell in love. On May 6, 1972 he was united in marriage to Sue at St. Mary's Church in Menomonee Falls.
John was drafted into the U.S. Army and was stationed in Okinawa, Japan. Shortly after being posted to Okinawa, Sue was able to join him and they lived in Okinawa for two years until he was discharged. After returning to Wisconsin he returned to school at the University of Wisconsin – Milwaukee and earned his business degree. John began working for IBM in 1978 in their Milwaukee office before being transferred to Topeka, Kansas, where his two sons were born. He was transferred to Atlanta before being transferred back to Milwaukee in 1987. He worked for IBM until retiring in 2013, and was consistently a nationally ranked salesman, and won numerous national awards.
John loved to keep busy and had many hobbies. He loved horses and drove horse and buggies in many parades in the area. He spent a lot of time in his garden and enjoyed canning his harvest every year. For a number of years he was active as a scout leader for his sons' Boy Scout troops. John loved spending time with his family and enjoyed family camping trips to Firefly Lake.
John was an avid motorcycle rider and loved getting out on the open road on his bikes. On September 13, 2013 he was involved in a motorcycle accident he never fully recovered from. Because he couldn't ride anymore, he took to woodworking and carving bowls.
John is survived by his wife of 47 years, Sue, two sons: Zach (Ali) and their son and daughter, Wyatt and Penny, John's younger son Ryan (Roberta) and their grandkitties, his mother Jacqueline Fenton and his brother Jay (Susan) Fenton. He is further survived by his mother-in-law Jean Christensen, brothers-in-law and sisters-in-law: Steve Blazich, Paul and Joyce Christensen, Becky Christensen, Jim and Beth Kroeger, Carol and Randy Borchard, and Mia and Mark Stuettgen, nieces, nephews, other relatives and many dear friends. He will be missed by his buddy, Tiger the cat.
He was preceded in death by his father Jack Fenton, his father-in-law Bernard Christensen, his sister-in-law Terry Blazich, his brother-in-law Todd Christensen, and his niece Kelly Campbell.
A Celebration of Life Party was held Saturday, April 27, 2019 so John could attend and enjoy the party. Private services will be held at the graveside.
"My heart is broken and I have lost my soul mate!" – Sue