Obituary | Margaret "Peggy" Ziegler, nee Gumm, 94, of West Bend
January 17, 2020 – West Bend, WI – Margaret "Peggy" Ziegler, nee Gumm, of West Bend, died on Wednesday, January 15, 2020 at her home at the age of 94 years.
She was born on February 22, 1925 in West Bend to the late Walter J. and Gertrude J. (nee Krueger) Gumm.  On May 17, 1948, she was united in marriage to Bernard C. Ziegler in West Bend.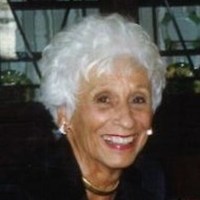 Peggy is survived by 3 children:  Bernard Ziegler, Jayne (Jim) Wayne and J.J. (Annette) Ziegler; 10 grandchildren:  Brooke (Nicholas) Novaczyk, Sara (Joe) Humann, Laura (Grant) Sommer, Jim (Aurelia) Wayne, Nick (Priscilla) Wayne, Carri Wayne, Lucy Wayne, Keller Ziegler, Charlie Ziegler and Drew Ziegler; 13 great-grandchildren; 1 sister Dorothy Barnes; other relatives and friends.
In addition to her husband and parents, she was preceded in death by 1 daughter Marna Ziegler, 1 daughter-in-law Liz Ziegler and 1 brother Robert Gumm.
Visitation will be on Thursday, January 23 from 10:30 a.m. until 1:15 p.m. at the Schmidt Funeral Home in West Bend.  Funeral services will follow at 1:30 p.m. with private interment.
In lieu of flowers, memorials to the Kettle Moraine YMCA would be appreciated.