March 17, 2023 – West Bend, WI – Michelle M. Faehling, 54, passed away peacefully at home on March 15, 2023 with loved ones by her side.
Michelle was born on July 16, 1968, in West Bend, to Robert and Evelyn Faehling. Michelle graduated from West Bend East High School in 1987.
She attended Moraine Park Technical College in West Bend and earned her degree as a Registered Nurse. Michelle worked at the West Bend Hospital, West Bend Clinic, Hawthorne Manor, and Jackson Crossing.
She was united in marriage to Brian Schraufnagel on October 9, 1993. Michelle and Brian had one daughter, Kate Schraufnagel. Michelle was a proud mother. She loved going up north with family, playing cards, and playing golf.
Those left to cherish Michelle's memory include her husband, Brian Schraufnagel; daughter, Kate Schraufnagel; parents, Robert and Evelyn Faehling; three siblings, Tami (Jim) Faehling-Slayton, Chip (Rhonda) Faehling, and Robyn Faehling; mother in-law, ElDonna Schraufnagel; nieces, nephews, other relatives and friends.
Michelle is preceded in death by her grandparents and father in-law.
Per Michelle's wishes, no services will be held at this time. The family will be holding a private Celebration of Life at a later date.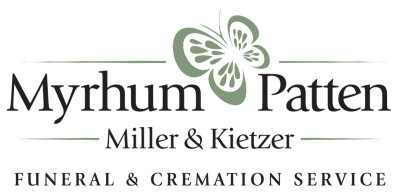 Myrhum-Patten Funeral and Cremation Service has been entrusted with Michelle's arrangements. Additional information and guest book can be found at www.myrhum-patten.com.