Obituary | Mildred Pauline Kruse, 82
April 17, 2019 – Washington Co., WI – Mildred Pauline (Hauser) Kruse, May 28, 1936 – April 17, 2019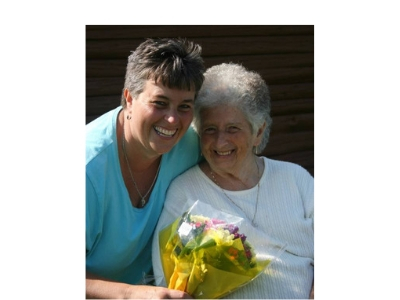 Millie was a devoted wife of 62 years to Jim and the proud mother of five daughters: Diane Vey, Debbie Foster, Denise (Glenn) Schultz, Doreen (Carlos) Lopes and Dawn (Steve) Sericati; Loving Grandmother of Justin (Abbie), Adam (Lindsay), Thomas and Charlie Schultz; Nathan (Ann) Vey, Rachel Reichow, Leya and Marcelo Lopes, Dominick "DJ" Sericati; Great-Grandmother to Samantha and Derek Schultz and Landon Vey.
She was preceded in death by her sisters De (Jack) Ehrmann, Janice (Jim) Wehse, and Kathy (Dewain) Kluge; parents Walter and Mildred Hauser; and daughter Debbie.
Millie was loved by many and known for being the "hostess with the mostest" who provided home baked and grown goods to friends, neighbors and friends of friends. She worked as a school lunch cook when her youngest daughters attended Vincent High School in Milwaukee before moving to Markesan, then Fond du Lac, and finally near her oldest and youngest daughters. Her strength and perseverance amazed everyone who knew her, every day.
The family would like to thank her caregivers, especially the staff at Ellen's Home of Germantown and Horizon Home Care and Hospice.
Millie and Jim chose to spend their final days in peace, with family and special friends Karen VanBeek and Wally Baatz. Their wish was for no public memorial service. Remember her fondly with a smile, as she will live on in the smiles of her daughters, especially the sparkle in the eyes of D5.
[