June 27, 2019 – West Bend, WI – Paul E. Svien, age 64, passed away peacefully surrounded by his family on Sunday June 23, 2019 at Froedtert Hospital in Wauwatosa. He was born on May 30, 1955 in Milwaukee to Elmer and Mary Jane.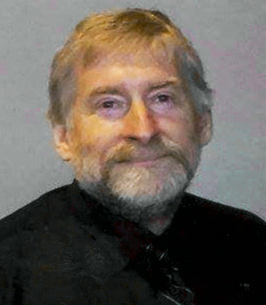 On November 3, 1984, he was united in marriage to Sharen Ehlke at David's Star Ev. Lutheran Church in Jackson.
Paul retired from WE Energies as a meter employee in 2017 after 39 years. Paul enjoyed collecting and listening to records, bowling, traveling and spending time with family.
Survivors include his wife, Sharen, daughters Jessica and Brittany, son Derek (girlfriend Brianna Harycki), brothers Steve (Candy), and Eric (Judy), father-in-law Wilmer Ehlke, step mother-in-law Millie Svien, brother-in-law Steve (Marilyn) Ehlke and sister-in-law Karen (Jeff) Wenzel, nieces, nephews other relatives and many loving friends. Preceding him in death were his parents, mother-in-law Florence Ehlke and family dog, Snickers.
A Memorial Service for Paul will be held at 3 p.m. on Saturday, June 29 at Good Shepherd Lutheran Church, 777 S Indiana Ave., West Bend with Pastor Robert Hein presiding. Visitation will be at the church on Saturday from 1 p.m. until time of service at 3 p.m.
The family would like to extend a special thank you to the NICU nursing staff at Froedtert Hospital for all the compassionate care they gave to Paul, and the West Bend community for support throughout his cancer.
In lieu of flowers, the family would appreciate memorials for Paul's medical expenses or in Paul's name to Good Shepherd Ev. Lutheran Church.