Obituary | Paul R. Schairer, 63, of West Bend
August 28, 2019 – West Bend, WI –  Paul R. Schairer, 63, of West Bend died on Tuesday, August 27, 2019 at Ivy Manor. He was born on July 6, 1956 to the late John and Iremina (nee Linden) Schairer.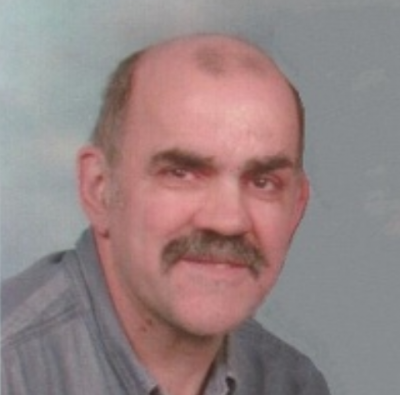 While he was growing up, he attended area schools, graduating from Slinger High School with the Class of 1973. He also worked at and helped on many area farms.
For more than 25 years, he worked at International Stampings in Hartford as a forklift driver. He later worked at Guy O'Neill, Inc. and Kettle Moraine Cleaning Service until retiring in 2017. During the winter months, he worked at Little Switzerland and Sunburst Ski Hill operating the ski lifts.
Paul enjoyed traveling with family. Together, they camped around Wisconsin, fished at Pine Lake in northern Wisconsin and took motorcycle trips.
Survivors include his son Eric; his former wife and friend Cheryl Schairer of West Bend; four sisters, Virginia Habersetzer, Marian (Richard) Kreif, Julie (Jerry) Zimdars and Irma Schairer; four brothers, Ivan Schairer, Robert (Jeanne) Schairer, Jake Schairer, John (Kathy) Schairer Jr.; sister-in-law Rosie Stern of West Bend; 15 nieces and nephews, Mike (Jessica) Habersetzer, Jeanne (Randy) Beisenstein, Cindy (special friend Mark Kasper) Menke, Don (special friend Doreen Gatzow) Habersetzer, Michelle (Dean) Brandt, Laura (Tony) Bunkelman, Rita (Peter) Hupfer, Esther (Patrick) Kreif-Popowitz, Amy (Joseph) Kreif-Grogg, Barry Zimdars, Sam Zimdars, Mark (Julie) Schairer, Matt (special friend Jackie Wernick) Schairer, Jay (Cindy) and Ryan (Jaime) Stern; other relatives and friends.
In addition to his parents, he was preceded in death by 2 sisters Jean and Rose Schairer, his parents-in-law Virginia and Edward Stern, 2 sisters-in-law Joanne Schairer and Deborah Schairer, 2 brothers-in-law Edward Habersetzer and Roger Stern and 1 nephew Bobby Schairer.
A Mass of Christian Burial will be held on Friday, August 30 at 6 p.m. at St. Mary's Immaculate Conception Catholic Church. Burial will be Saturday in St. Mary's Cemetery (new) at 10:30 a.m. The family will greet relatives and friends during a period of visitation at church from 4 until 5:45 p.m.
The Schmidt Funeral Home of West Bend is serving the family.