October 8, 2019 – Paul Stanley "Coach" Braun passed on to the next part of his journey on Sunday, October 6, 2019 at the age of 90.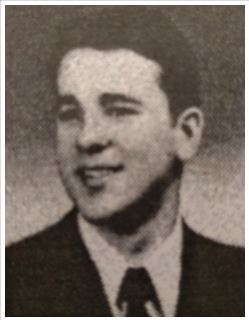 Paul was born in Milwaukee Wisconsin On August 13, 1929. He was united in marriage to Sally Jeanette "Jay" Souders on February 11, 1967 in DeKalb Ill.
Paul moved his family from Illinois to West Bend WI. in 1969 to take a job as a teacher at Barton Elementary School. Paul soon relocated to Badger Middle School where he spent many years teaching the 6th grade and coaching football, basketball and track & field. Paul was proud of his time at Badger as both coach and teacher. He formed many deep bonds of friendship with teachers and students alike and remained there until retirement in 1991.
Paul was an avid golfer and sports fan (Green Bay of course), and will always be remembered for his wry humor, infectious smile, and his respect and kindness to others.
Paul was preceded in death by his wife Sally Jeanette "Jay" Braun, his sister Mary Reagan, and his parents Stanley and Marion Braun.
He will be fondly remembered and missed by his children Brendan Braun (Michelle), Daniel Braun (Dawn), Timothy Gates (Lynn), Kelley Braun (Patrick), and Michael Gates.
He will be further missed by his grandchildren Connor Braun, Pauline Braun, Aaron Braun, Shaun Carbonneau, Khrystyna Gates, Stephanie Gates, William Meagher, Claire Braun, Daniel Poppe, and Kerry Smith.
Paul's children would like to give thanks to his very special friend Donna Glodowski, her son Robert Glodowski, and his family Tammy, Megan, Nick and Nathan for all their love and attention over these many years. We know that our Dad loved you all.
We would also like to acknowledge the caring and attentive staff at Cedar Lake Hospital. You made the last few years better for our father, and your compassion and care in his last few days will be remembered by all of us.
The family will greet relatives and friends at the Myrhum Patten Miller & Kietzer Funeral Home at 1315 W. Washington St. in West Bend on Monday October 14,  2019 between the hours of 3 p.m. and 6 p.m. He will be laid to rest with his wife Sally at Washington County Memorial Cemetery on October 15, 2019 at 10 a.m.
Memorials will be gratefully accepted and distributed to various charities our Dad supported. In lieu of this, think of our father and donate to the Special Olympics, The Salvation Army, or the Milwaukee Rescue Mission in his name.