Obituary | Raymond W. Zingsheim, 77, formerly of West Bend
January 16, 2020 – West Bend, WI –Raymond V. Zingsheim of Colgate died on Wednesday, January 15, 2020 at Cornerstone Assisted Living in West Bend at the age of 77 years. He was born on July 9, 1942 in West Bend to the late Melvin and Imelda (nee Simon) Zingsheim.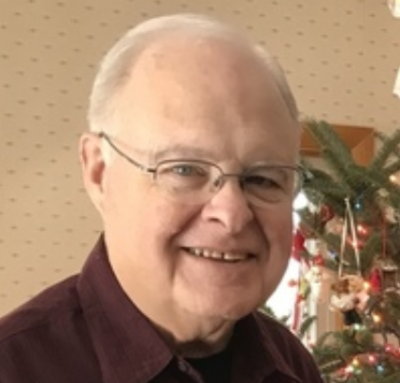 Survivors include his wife Rose; 2 children Steve (Sara) of West Bend and Deb (Joel) Rupnow of West Bend; 4 grandchildren: Rachel and Severin Hilt and Logan and Bryce Rupnow; brothers and sisters: Karen (Maurice) Frey of Columbus, Gerald (Nancy) of Hartford, Mary (Fred) Gahl, Loves Park, IL, Jane Gehring of Sheboygan, Roy of Hartford, John (Stephanne) of Hartford and Alan of Hartford; brothers-in-law and sisters-in-law: Paul (Shirley) Reinders, Teresa (Mathias) Stoffel, Mary Ann Mayer, Rita Bruckert, Judy Beck, Alice (Peter) Schulteis, Alfred (Shari) Reinders and Marlene Reinders. Extended family member Lorraine Boden, nieces, nephews and other relatives and friends.
In addition to his parents he was preceded in death by 1 sister Dianne LuJan, 1 brother Roy, and parents-in-law Alfred and Olive (nee Bohn) Reinders, brothers-in-law and sisters-in-law William "Skip" Gehring, Cecilia Kroll and her husbands Monroe Beger and Edward Kroll, Alex (Marilyn) Reinders, Clara (Leroy) Boden, Arnella Reinders, Lester Mayer, Ralph Bruckert, Bernard Beck and Joe Reinders.
Raymond grew up on a farm in Hartford and especially liked working with the animals. He served his country in the U.S. Army from 1964-1966 stationed in Germany. On September 7, 1968, he was united in marriage to Rose M. Reinders at St. Mathias Catholic Church in Nabob. He went on to graduate college with a Bachelor's Degree from UWM and a Masters in Education at UW-Whitewater. He taught at Moraine Park Technical College for many years and loved conveying his knowledge and experience to others.
In his free time, he was an avid gardener who loved to sell his rhubarb on the side of the road and tend to his beautiful perennials that adorned his yard. He cherished the time he could share his talents with other gardeners and the many people who stopped by. The most precious time was spent with his family especially spending time with his grandchildren. He was always up for a game or performance that they would be participating in.
A Memorial Mass of Christian Burial will be held on Monday, January 20 at 11 a.m. at St. Gabriel's Catholic Church, 1200 St. Gabriel Way, Hubertus. Private inurnment will be at Washington County Memorial Park. The family will greet relatives and friends at church on Monday from 9 a.m. until 10:45 a.m.
In lieu of flowers, the family has requested memorials to the American Cancer Society.
The family would like to thank the care team from Heartland Hospice and staff at Cornerstone Assisted Living, especially caregivers Nicole and Kristin for the compassionate care and support they provided.
The Schmidt Funeral Home of West Bend is serving the family.