May 1, 2023 – West Bend, WI – Ronald "Ron" Rodamer, 86, of West Bend passed away peacefully on Friday, April 28, 2023.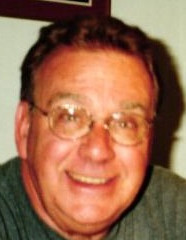 He was born on December 7, 1936, to the late Frank and Hester (nee Landrum) Rodamer in Newark, OH. After high school, he attended Ohio University, then joined the Marines. After the Marines, he worked on the Iron Ore Freighters on the Great Lakes.
He met Darlene and they were married on May 28, 1960, in Cleveland, Ohio. Darlene and Ron moved to Chicago, and he worked in sales for the Campbell Soup Company. He then worked in sales for The Oatey company.
Ron and the family moved to West Bend, Wisconsin and he started his own business, Ron Rodamer Sales. Ron was active in Judo as a participant and an instructor in West Bend for many years. He achieved a 5th-degree black belt. He was also involved in the West Bend Rotary Club.
Ron loved the outdoors, hunting, fishing, and bike riding as well as gardening, especially his orchids. After he retired, Ron and Darlene moved to the Florida Keys and then to Vero Beach Florida.
Ron loved life and telling his life stories to everyone that would listen, and was the life of the party. He especially enjoyed spending time with his family and grandchildren and will be missed by all who knew him.
Those Ron leaves behind to cherish his memory include his four children, Mike, Anne, Sara (Mike) Tracy, and Matt (Laura Schuetzler); five grandchildren, Samantha (Rigo) Valdes, Clint "Digger" Rodamer, Savannah Rodamer, Danielle (Augustin) Ibarra – Rodamer, and Isabella Rodamer; step-grandson, Billy Panfil; two great-grandsons, Mason and Manny; a brother, Robert (Mary) Rodamer; brother-in-law, Joe (Carol) Smole; nieces, nephews, other relatives, and friends.
In addition to his parents, he is preceded in death by his wife, Darlene.
SERVICE: A Mass of Christian Burial in remembrance of Ron will take place at 11:30 a.m. on Wednesday, May 24, 2023, at St. Mary's Immaculate Conception Catholic Church, 1610 Monroe St., West Bend.