June 9, 2022 – Hartford, WI – Warren Edwin Lee, much loved and cherished husband of Patricia for 68 years, peacefully passed away on June 6, 2022. Warren was born November 4, 1930, in Milwaukee, WI, the son of Jessie and Robert Lee.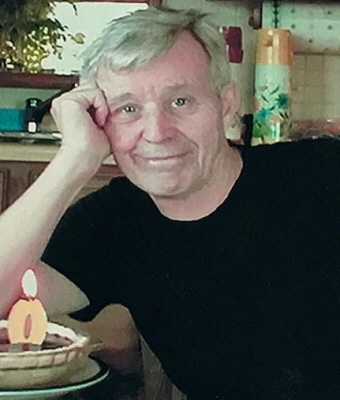 Warren was kind, generous, unpretentious, and accepting. He had a zest for life; never a moment lost. In collaboration with his wife, they made for a strong team in pursuit of shared goals. As a father, he fully engaged with and supported his children's activities.
During his teen years, he participated as a high-school cheerleader, and trumpet player, and attained the rank of Eagle Scout. His sharp eyes and quick mind were well-suited for his role as Air Force air traffic controller while serving stateside during the Korean era.
Warren made a career in the printing trade, early on at his father's business and later as a journeyman film lithographer and instructor at the graphic arts union school. Woodworking was a passion, creating pieces of both form and function. His own precisely-built structures and elegant art contradicted a favorite quote that "woodworking is not an exact science." To lessen the chance for error, his approach was to "measure twice, cut once."
In retirement, Warren learned computer graphic programs resulting in wonderful photo collages and videos.
He was a charter member of the Dirty Dozen, twelve childhood friends who never lost touch. At some gatherings, Warren, Patricia, and brother and sister-in-law, Robert and LaVerne Langer, would produce 8-mm home movie parodies, with others of the group as supporting cast.
As nature lovers, he and his wife regularly visited and eventually resided in a forested, tranquil setting in northern Wisconsin. Warren's philosophy was reflected in his mottos "Plan your work, work your plan" and "mind over matter." He worked his plan well, forming a loving family and a life full of friendships and adventures.
Warren is survived by his wife Patricia (Andree) Lee, children Vivian and Robert, and grandchildren Brian and Jennifer.
The family would like to thank the caregivers at Majestic Heights Assisted Living in Hartford, WI, and those at Angels Grace Hospice in Oconomowoc, WI.
Warren will be laid to rest at a later date. Memories and condolences may be shared at: www.shimonfuneralhome.com.
Warren's family respectfully requests donations to: Alzheimer's Disease Research,
Alzheimer's Association.