Washington County, WI – Wayne William Werner passed peacefully into eternal life on September 5, 2022, with family at his side.  He was a long-time West Bend resident.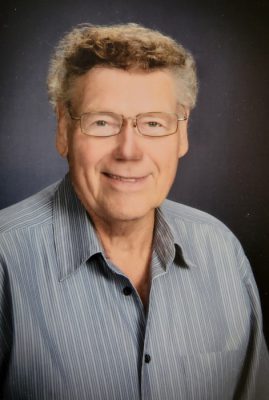 Wayne was born October 4, 1934, to Theodore and Lorena (Schmidt) Werner at home on the family farm near Horicon.  Wayne was a great help while growing up on the farm.  He attended the College of Agriculture & Life Sciences at UW-Madison. Wayne served in the U.S. Army from 1957-1959.  He retired from AT&T in 1992, and he also drove for West Bend Taxi Service for many years.
Wayne married Doris Ann Stark on April 21, 1956.  They were devoted soulmates; he and "Wife" shared all that life offered – every decision, occasion, and project.  You rarely saw one without the other.  He was always willing to help family and friends with home projects or visits.
Wayne wasn't one for sitting still, and was referred to as "The Wanderer," he'd be off investigating whatever his curiosity led him to.  He had an active interest in and opinion of all things, ranging from world events to how much rain had fallen.
After getting a pilot's license, he enjoyed flying during his time off.  He and Doris particularly loved traveling in their motorhome, exploring the country, and escaping Wisconsin winters.  They looked forward to weekly dancing and socializing with dance friends.
Loving parents of Mark, Janet, and Michelle Werner.  Grandparents of Christine (Oliver) Feiling and Kathryn Werner.  Great-grandparents of Everett and Archie Feiling.  Wayne was preceded in death by infant daughter, Michelle; parents, Theodore and Lorena Werner; parents-in-law, Mabel and Walter Stark; brother, Ronnie Werner; sister & brother-in-law, Dorene and Elton Huck; sister-in-law and brother-in-law, Carol Jean and Gene Nowicki; and brother-in-law, William Deutsch.
Wayne is survived by his loving wife of 66 years, Doris; son, Mark Werner; daughter, Janet (Dale Herriges) Werner; granddaughters, Christine (Oliver) Feiling and Kathryn (Jordan Bettmann) Werner; sister, Karen Werner-Deutsch; sister-in-law, Shirley Mae (Dave) Rich; great-grandsons, Everett and Archie Feiling; and nieces, nephews, and cousins.
The family extends special thanks to the doctors, nurses and staff of Horizon Hospice, Kraemer Cancer Center, and to Dr. Colin J. Mooney for their care and compassion.
A private memorial gathering will be held at Oak Hill Cemetery in Horicon.