Town of Trenton, WI – Ozaukee Christian School will open in the Town of Trenton, 1214 Highway 33 across from West Bend Lakes Golf Course.
Ozaukee Christian School describes itself as "offering outstanding, Christ-centered, non-denominational educational opportunities for students from K3 to eighth grade. We are dedicated to academic excellence with a uniquely Christian perspective—one that places Jesus at the center of everything we do and acknowledges the Bible as our ultimate authority."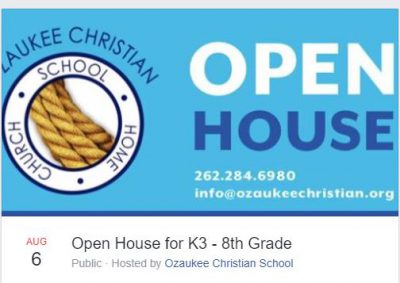 There will be an open house for K3 – 8th Grade on Tuesday, August 6. Because the building will not be ready for guests yet, Calvary Assembly has graciously offered the use of its sanctuary that evening.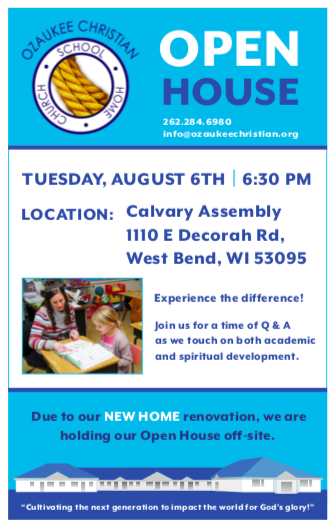 For more information please contact the school office at 262.284.6980 or [email protected].