West Bend, WI – While homeschooling veterans in the community may have an abundance of experience to share, a local family has taken its first steps into home education and found it to be a perfect fit.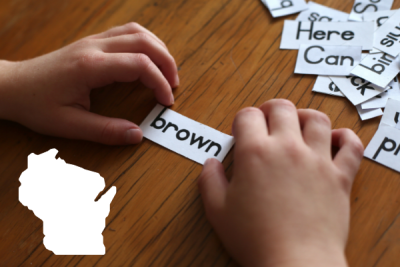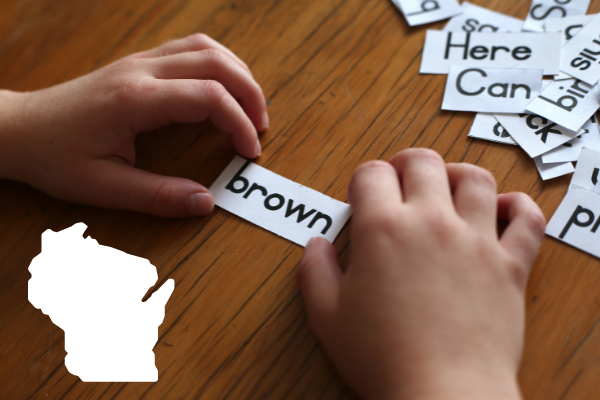 Katrina Sickler of West Bend and her husband, Jason, of West Bend, WI, made the decision to homeschool their three children who are in elementary, middle, and high school respectively, for the 2021-2022 school year and haven't looked back.
"People are now becoming more aware of their options for schooling," said Sickler, "especially after COVID hit and shut everything down. Virtual school was way too hard for us, so that sent me down the rabbit hole of all the other options available, which are many."
According to the Wisconsin Department of Public Instruction (DPI):
"Wisconsin offers a wealth of school choice options for families. Each Wisconsin student is assigned a district based on their home address and the large majority of families elect to send their children to that school. For more information on any other options available, please click the links below:
School Choice Wisconsin has become a popular organization for parents who are seeking options for their student's education to garner information. Located in Brookfield, WI, it is the cornerstone of the National School Choice programs, "The Milwaukee Parental Choice Program, enacted in 1990, was the nation's first to allow low-income parents to choose private schools. Its 1995 expansion allowed parents to choose religious schools. Today, Wisconsin has four private school choice programs, a charter program, and an open enrollment program allowing transfers to non-resident districts."
Click HERE to SUBSCRIBE to FREE local news at
Sickler's first year of homeschooling wasn't without its hiccups, "I will never say that homeschooling is easy; it is not – especially if you are teaching many grades and different personalities.
"Last year, our first full year, was very hard. Many things were still shut down or closing at a minute's notice… I remember towards the end of our school year (last May), I was exhausted. It took me a full month to breathe and see that we had a pretty awesome school year in spite of everything that happened. I started researching again and getting pretty excited for the next school year."
Sickler acknowledges the search for excellent curricula tailored to your child's learning needs is no easy task.
"We went through a ton of different curricula last year until we found what fit each kid best. The amount of research done on this subject is endless. The options are endless. And changing the curriculum is more than fine. We want our kids to succeed – not to just stick it out and not just to retain."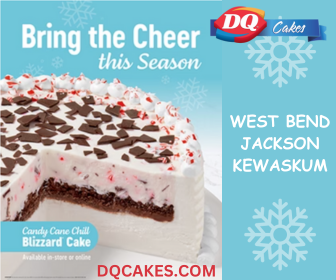 Flexibility has been a key benefit to homeschooling in Wisconsin. "My high schooler is taking two classes online through West Bend Virtual Academy," said Sickler, "You are allowed to take up to two classes through your district and still be considered homeschooled. Homeschoolers are also able to participate in their school district sports and activities as well."
Homeschooling has opened the door to many new friendships. "My kids always say they can't believe how many families homeschool," said Sickler. "By meeting other families and asking questions, we have made relationships that led to my kids being in their current science class, book clubs, gym. My kids have made some pretty amazing friends by doing this – intentional friends."
As for local homeschooling support, there appears to be no end. Sicker said, "We are a part of Kettle Moraine Home Educators and Milwaukee Area Home Learners. They offer a plethora of classes, get-togethers, homeschool sports, curriculum suggestions, volunteer opportunities for the kids, support, community events.
"We have also met many families through our church, Music Academy of Greater Milwaukee, Riveredge, Gym and Swim, Schauer Arts Center in Hartford, club sports, Rec Department sports, and library activities."
Support also comes by way of spousal and generational engagement on all different levels. "My husband is called the "principal' of our homeschool. He is 100% supportive," said Sickler. "My kids know to go to him for anything math-and-science related. He shuttles them to work, sports and activities when he can. He reads to our youngest every single night and we all pray together. He is pretty amazing."
"My parents are amazing and super supportive of us on this journey. They offer to help take kids to any classes, activities, work, etc. They sometimes do arts/crafts with them. They have us over for lunch every Friday. We are blessed to have them in our lives."
The Sickler family takes home education one day at a time. "The pros far outweigh the cons for our family. We love to take road trips, field trips, and explore. We are able to do all of this while schooling. But I also know this isn't for everyone. Homeschooling is just a great fit for our family now," said Sickler.
Sickler also relies on a few favorite websites for assistance with curricula and advice:
Home-Based Private Education information, including PI-1206 (private enrollment form) and requirements, are on the DPI website.
This is Part 2 of a series on homeschooling brought to you by washingtoncountyinsider.com. Click HERE to read more.