October 25, 2019 – Slinger, WI – It is with a very heavy heart we share the unexpected loss of an amazing woman from our community. Stephanie Pearson passed away suddenly on Saturday, October 19. Stephanie wife of Craig and mother to four incredible children, Adeline (8th), Brookelyn (7th), Cadence (4th), and Andrew (2nd).
Stephanie and Craig have never been shy to volunteer in the community, including Slinger Soccer Club. Craig is a former SSC coach. Adeline and Brookelyn are current SSC Referees. All of the children are excellent athletes and have been around the Slinger Soccer program. This family is involved and very active members in our community.
This Saturday Slinger Soccer Club will be donating all money made at concessions to the Pearson Family. We will also have a donation bucket for those that want to donate cash and gift cards to the family.  Hwy 60 East of Slinger between Hwy 41/45. North side of Hwy 60 behind Polk Town Hall.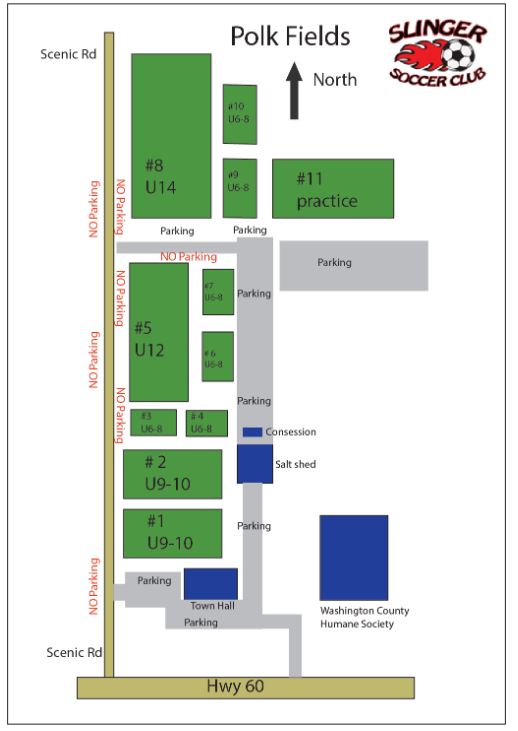 Gift cards for fast easy foods like subs, pizza, etc.
Woodman's gift cards as well as gas gift cards are greatly appreciated.
We really hope everyone comes and grabs a bite of Sean's delicious cooking and helps support the Pearson family!
On the menu
•Pulled pork sandwiches •Burgers/cheeseburger •Walking tacos •nachos/loaded nachos •Hot dogs • **Special***Homemade MAC and cheese
Along with many other snacks and drinks.
Pearson family you are in our thoughts and prayers and we are so very sorry for the loss of such an amazing woman. Stephanie's friendly face and smile will be greatly missed.
We will also have T-shirts that will be sold and all money will go to the family.