November 27, 2020 – West Bend, WI – For some reason this bird returns annually… and it appears to get bigger and bigger every year. The pileated woodpecker dominated the suet feeder outside my neighbor's east-facing window the day after Thanksgiving.
Keith Keehn then shared a closeup.
For the past few years the pileated woodpecker has shown up in several places around town including Riveredge Nature Center in Newburg, 18th and Park Avenue, and Hawthorn Drive.
The Schlitz Audobon Nature Center said pileated woodpeckers have some unique features.
 THE PILEATED WOODPECKER WEARS A BRILLIANT RED ATOP ITS HEAD, AND IN LATIN, THE WORD PILEATED TRANSLATES TO CAP.
The birds are actually pretty destructive. On a bicycle tour through northern Wisconsin and into Minnesota in the late 1990's I pedaled through a community where a pileated woodpecker tore apart a tree in a family's front yard. The owner of the home could put her hand through a hole in the tree created by the woodpecker.  The family actually felt lucky the woodpecker honed in on the tree, because they had a home with wood siding.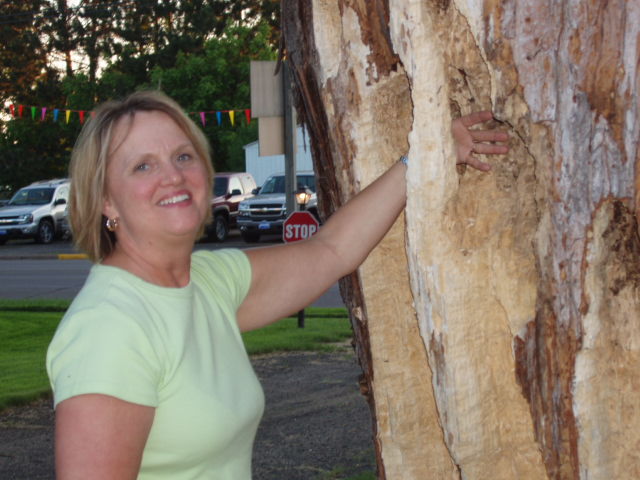 For all the bird watchers in Washington County, here are some Wisconsin stats on the Pileated Woodpecker.