Pizza Ranch is just about here….. you can almost taste it!
March 15, 2018 – West Bend, WI – The former Ponderosa building, 2020 W. Washington Street, is starting to take on an identity of its own as the new Pizza Ranch sign went up on Wednesday. (Hat tip Bonnie Shudarek)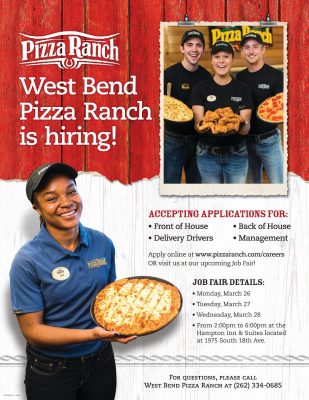 It appears the facade of the new restaurant is nearly complete and Pizza Ranch is already advertising a job fair coming up Monday, March 26 – 28.
On a history note: In years to come that video will have captured quite a few restaurants along W. Washington Street. Can anybody name what used to be along that stretch of road?