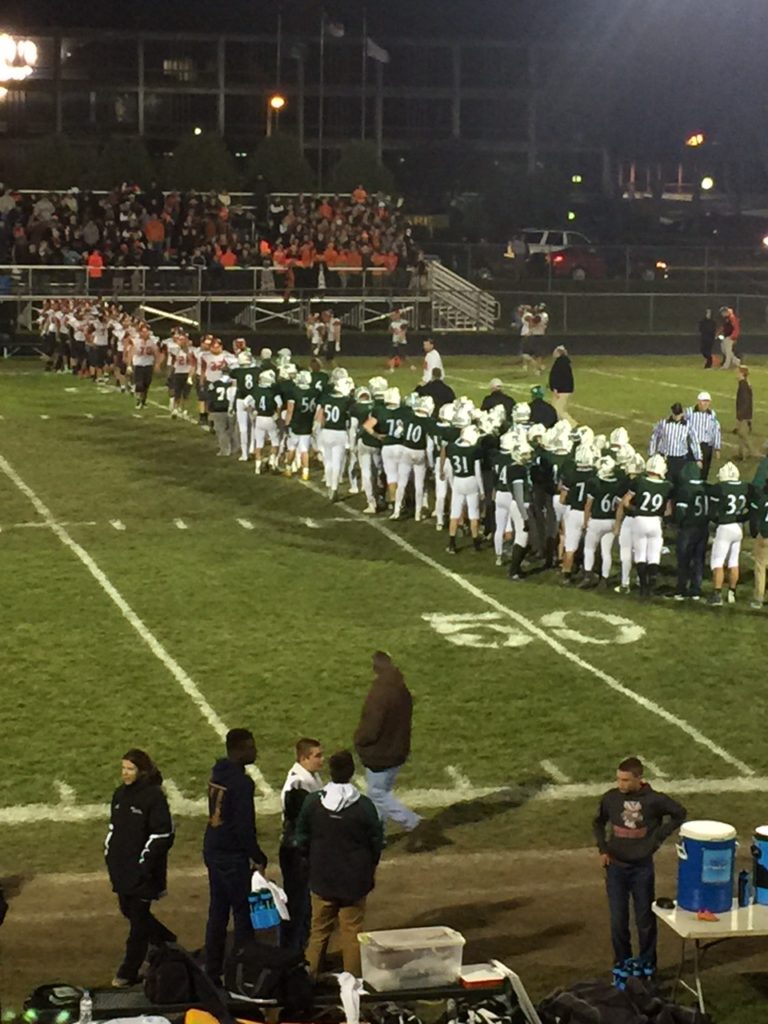 Kewaskum wins over Plymouth to advance to the 3rd round of WIAA playoffs.
Kewaskum scored on a 2-yard rushing touchdown by Pat Krier and a 38-yard passing touchdown from Dalton Poole to Brady Hanson.

Defense played tough with a fumble recovered by Dan Kries in 1st quarter and an interception by Gabe Christenson with 2 minutes left in the game.

Kewaskum will play Catholic Memorial next Friday, November 4.

Come support KTown!