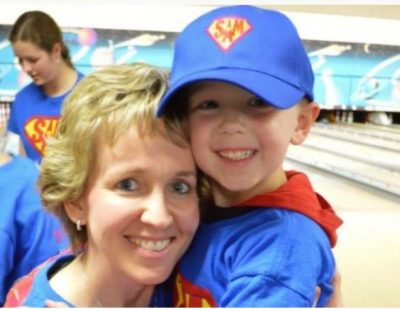 May 30, 2017 – Hartford, WI – A simple request to take a moment to keep the family and friends of Logan Johnson in your prayers as they go through a difficult time.
There will be visitation Sunday, June 4 at St. Kilian Church in Hartford, from 2 p.m. – 7 p.m. followed by prayer service at 7 p.m.
Visitation Monday, June 5  from 9:30 a.m.- 11 a.m., funeral at 11  a.m.. Burial and lunch to follow service.
"And we know that in all things God works for the good of those who love him, who have been called according to his purpose."
Photo courtesy Beth Michalek.