Washington Co., WI – There are more than a dozen different ballots for the April 7 Spring Election in Washington County.
Each municipality in the county has a variety of races that specifically pertain to taxpayers in that district. Races include mayor, alderman, school board, county board, Village treasurer, and State Supreme Court Justice. Below is a look at a sample ballot from District 1 in the City of West Bend.
Other sample ballots will be posted in the coming weeks leading up to the election. For more information with regard to who is on your ballot click HERE.
In person absentee voting will begin Monday, March 16 at City Hall in West Bend. Taxpayers are invited to cast a ballot anytime weekdays between 8 a.m. and 4:30 p.m. through Friday, April 3, 2020.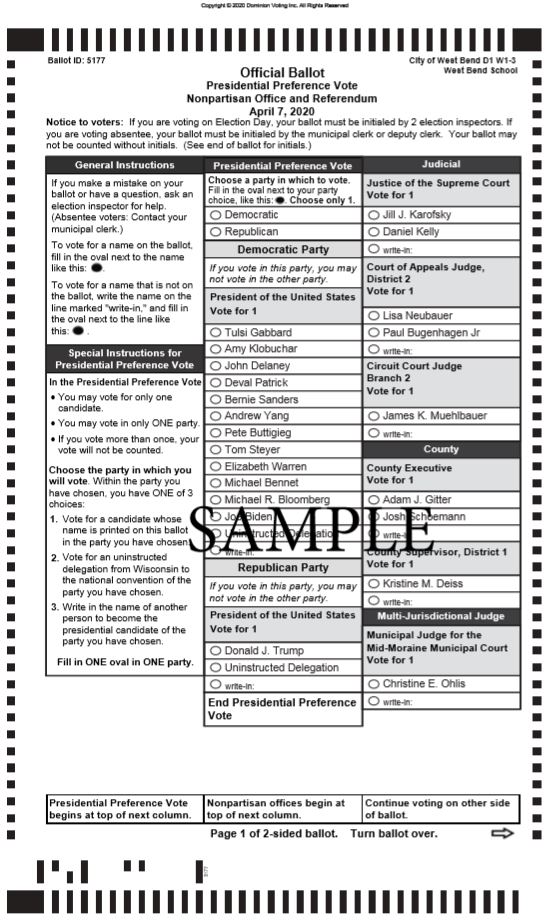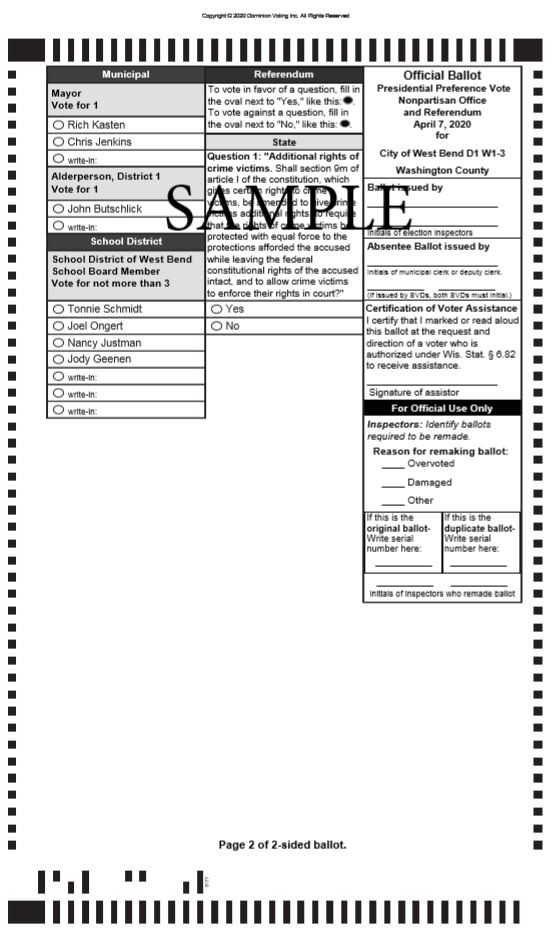 Click HERE to view candidate forums for Washington County.
Wisconsin voters need to show an acceptable photo ID when voting at the polls or by absentee ballot.
Click HERE for Letters to the Editor.
Click HERE if you're looking for information on where you vote and what races will specifically be on your ballot on April 7, 2020.