Washington Co., WI – All parishes and Catholic faithful within the Archdiocese of Milwaukee. including parishes in West Bend and Washington County, are invited and encouraged to participating in proclaiming the joy of the Resurrection by ringing bells at noon this Easter Sunday, April 12.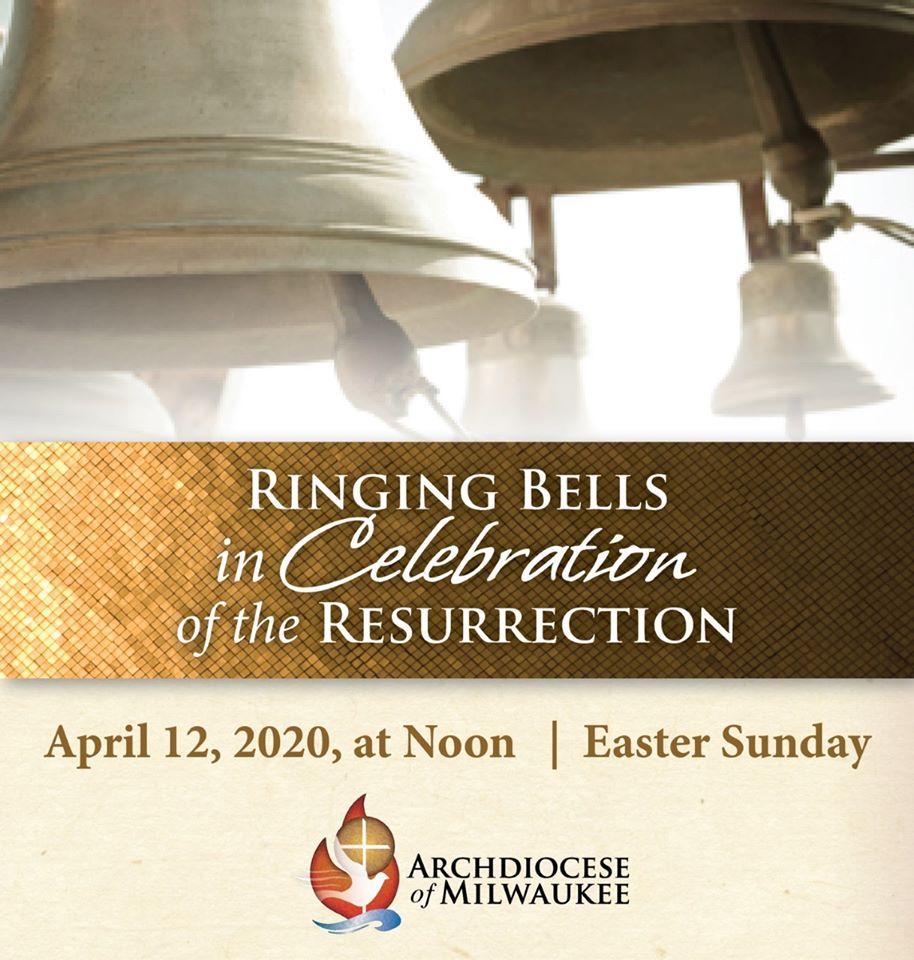 Parishioners can participate from home. Church bells, school bells, handbells — whatever you have to join us in spirit will work. We are suggesting one minute of ringing.
With 193 parishes, 107 schools and close to 600,000 Catholic faithful, our archdiocesan presence is strong within the communities of southeastern Wisconsin.
Also note, outdoor church services will be allowed Easter Sunday.