Public information meeting tonight, Feb. 7 at Addison Town Hall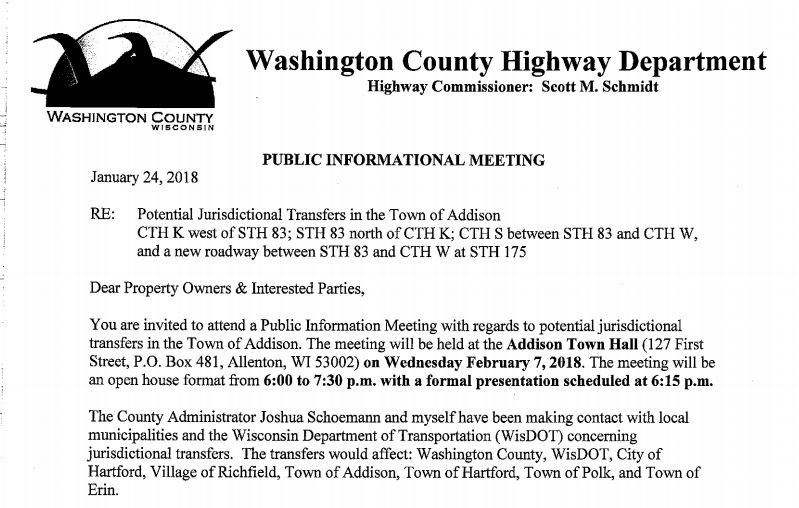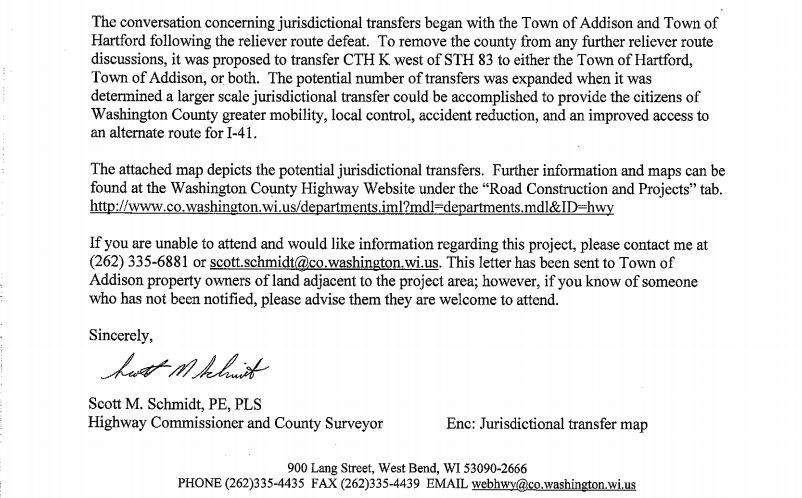 Feb. 7, 2018 – Washington Co., WI – There's a proposal on the table regarding a jurisdictional transfer between the Town of Addison and the Town of Hartford. Details on information from Washington County Highway Commissioner Scott Schmidt are above.
Neighbors who have more questions about the proposal have a flier and that's posted below. The Wednesday meeting, Feb. 7 is open to the public and gets underway at 6 p.m.