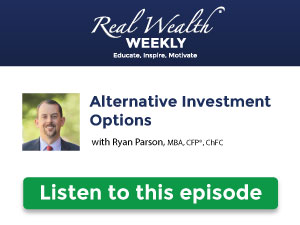 Have you considered exploring investment options outside of the norm? Tune in as Ryan Parson, National Speaker on Alternative Investing, explains some of the benefits of investing in Real Estate, and how you can find out if this option is right for you!
Next Week on Real Wealth® Nest Eggs Beware!
You may have an impressive Nest Egg for retirement, but do you also have a contingency plan in place if you become ill and need extended care? Tune in as Dr. Bob Pokorski explains how easily your Nest Egg could be drained if you don't have all your bases covered!