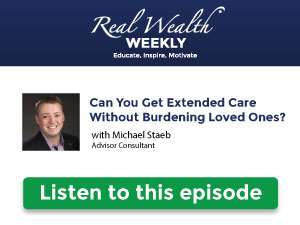 "Long-term care" may be the elephant in the room, but it's one that's getting even harder to avoid when 3 out of 4 adults 65+ will need it.
Advisor Consultant Michael Staeb explains why he's so passionate about helping others create their long-term care plan, and shares heartbreaking stories of what happens when there isn't one.
Listen in click HERE.
Next week, coach and mentor Mark Pruss shares the emotional and physical obstacles he overcame, the science behind his coaching philosophy, and how anyone can train themselves to stop self-sabotaging and start living with intention.