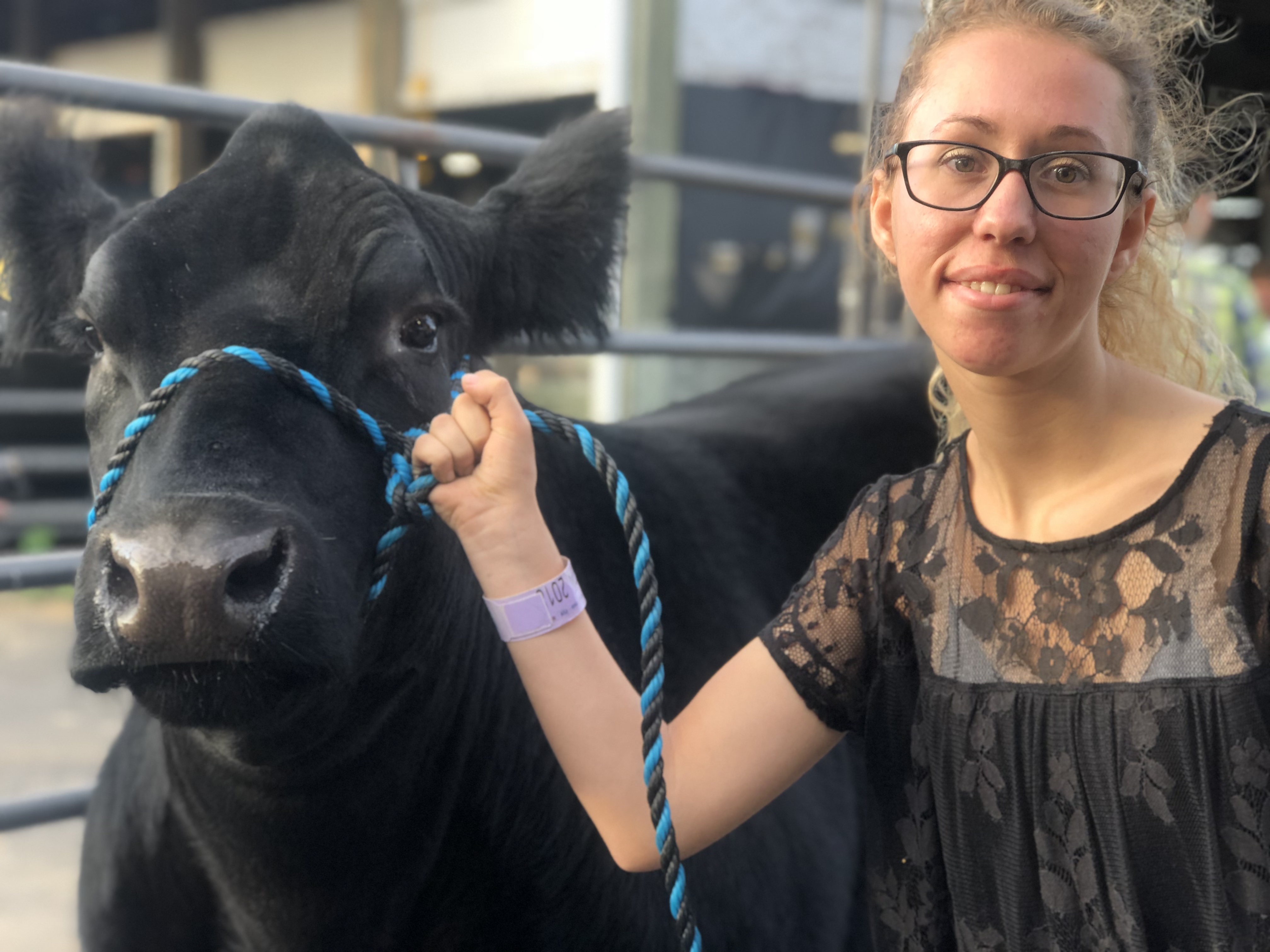 July 27, 2018 – Town of Polk, WI – There were some incredibly generous business owners participating in Thursday's 49th annual Junior Livestock Auction at the Washington County Fair.
In the beef category Isabell Janz's Overall Grand Champion captured $3 a pound from Country Life Homes.  However young Eli Bartelt won over Wisota Sand and Gravel who had a high bid of $5 a pound for his white-ribbon steer.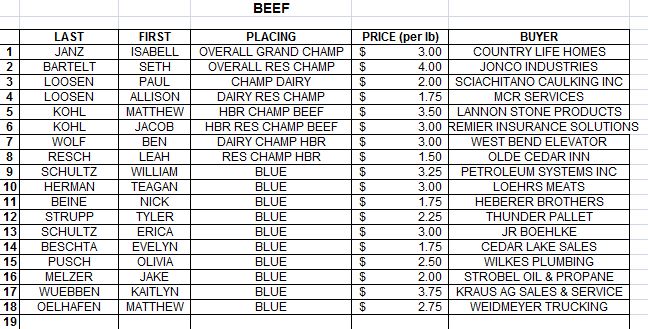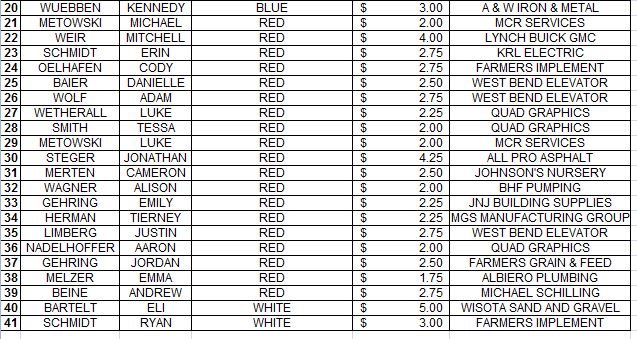 In the swine category things just went a little crazy Delaney Odermann's Overall Champion/Champ Barrow pig rang up $13 a pound from Bunzels Meat Market.
Isabell Janz also scored high as her Reserve Champ Gilt brought $12.50 a pound from Cheeseville Dairy.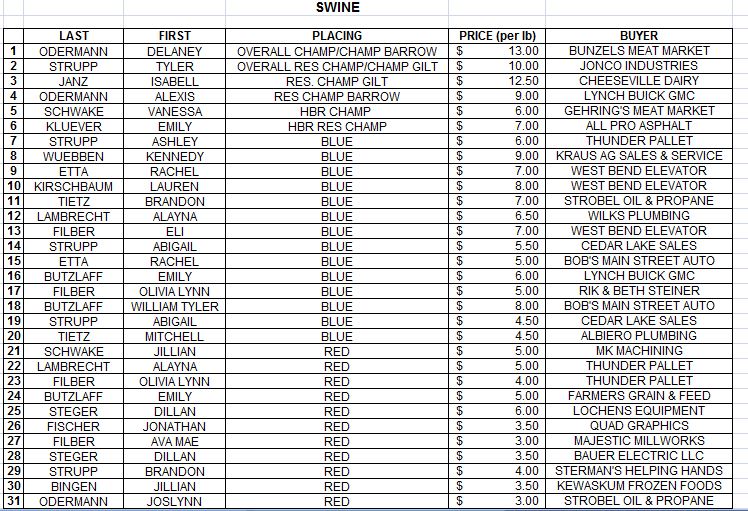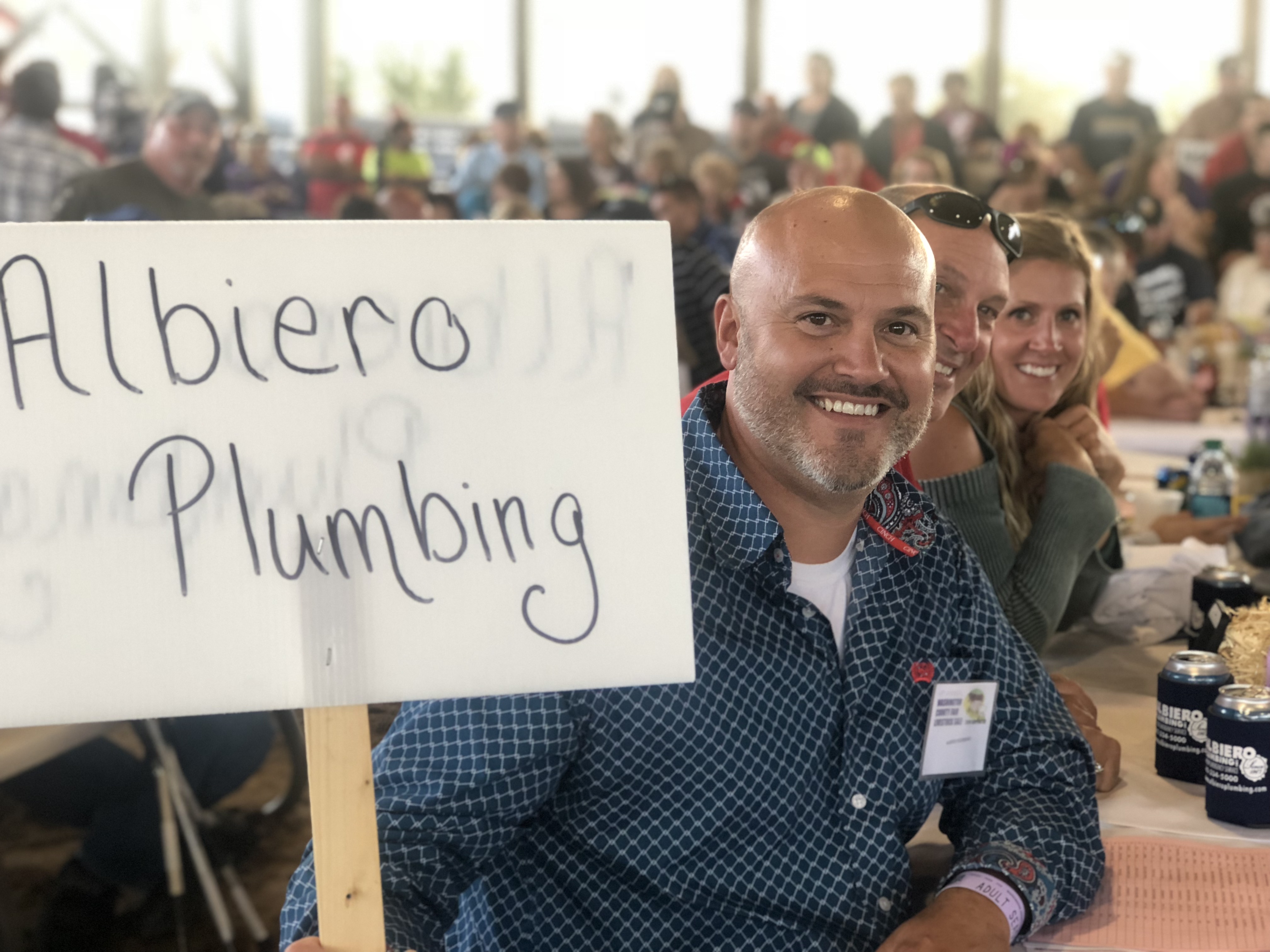 The sheep pulled in a near record-high price at $17.50 from Gehring's Meat Market for Madison Bruger's Overall Reserve Champion. Abigail Drewitz also managed $17 a pound from Jonco Industries for her Overall Grand Champion sheep.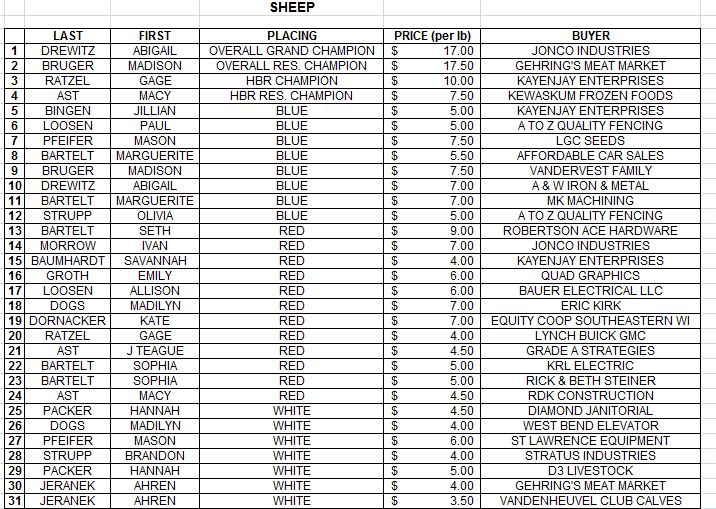 Final numbers on the grand total for the evening are still being tabulated; those figures will be posted shortly.
Here's a look back at prices and final numbers from August 2014 – a record year at the Junior Livestock Auction.
Record year for livestock sale
A new year and another new record sale for the Junior Livestock Meat Animal Sale at the Washington County Fair. This year $244,932 was raised topping last year's total of $210,000.
Sales included: Mikayla Dogs with the Kewaskum 4-H'ers pulled in a high bid of $20 a pound from Jonco Industries for her 141-pound grand champion lamb. Last year, Dogs grand champion lamb sold for $18 a pound.
Madilyn Dogs from the Kewaskum 4-H'ers secured a $17.50 per pound bid from West Bend Elevator for her 139-pound reserve champion lamb. The total for the lamb auction cleared $33,056.50 compared to $31,645.50 in the 2013 sale.
The beef auction had a repeat from Slinger FFA in the winner's circle as Lillia Janz secured $4 a pound from Gierachs Grading for her champion 1,284 pound steer.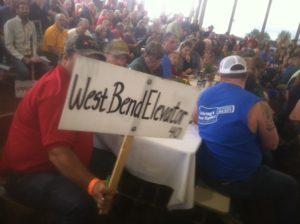 A couple other high bids in the beef category went to Mitchell Weir from the Wayne Crusaders who received $5.50 a pound from Prime Resins and Jacob Kohl from the Richfield Rebels received $4.25 a pound from Hanke Trucking for his 1,346 pound red-ribbon steer. The grand total in the beef auction was a record $144,553 which topped last year's total of $102,768.25.
The high bid in the swine auction was $14 a pound for John Falk's 255 pound red-ribbon winner. The buyer was Lochen Equipment. The overall champion, shown by Savannah Dei from the Kewaskum FFA, pulled in an $11 a pound bid from American Metal and Paper.
The swine auction totaled $67,252 which was down from last year's $72,917.