January 25, 2022 – West Bend, WI – On Sunday, January 23, 2022. Father Nate Reesman lost his father in a snowmobiling accident. His mother was also injured in this accident. The following is an update from Father Nate Reesman, pastor of St. Frances Cabrini Parish, 1025 S. 7th Avenue, West Bend, WI, regarding community support and service information for his father.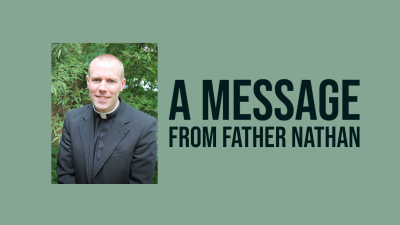 "On behalf of my mom, Kathy, and my brother, Aaron, and our entire family, I want to offer a heartfelt "thank you" for the outpouring of prayers and well-wishes we have received since we first shared word of my dad's death. All of the prayers and community support are getting us through this difficult time. My mom will be released from the hospital Wednesday morning and is doing well under the circumstances.
All are welcome at the upcoming funeral services, though there is limited room beyond family at the burial location. The funeral arrangements for my dad, Rick, are as follows:
Visitation will be on Tuesday, February 1st, from 2:30 p.m. until 6 p.m., at the Schuette-Daniels Funeral Home, 625 South Browns Lake Drive, Burlington, Wisconsin 53105.
Funeral Mass will be on Tuesday, February 1st, 7 p.m. at Saint Mary's Catholic Church,
108 McHenry Street, Burlington, Wisconsin 53105.
Burial will be at Saint Mary's Cemetery in Burlington on Wednesday morning, February 2, 2022.
All clergy are welcome to concelebrate the Mass. Please bring a white stole.
Rick's full obituary may be found at THIS LINK.
Thank you again for all of your prayers, support, and kindness.
Father Nathan 'Reesman'"