July 16, 2019 – West Bend, WI – Neighbors by Sandy Knoll Park on Wallace Lake Road and Trenton Road in the Town of Trenton are receiving information today from the Washington County Sheriff's Department regarding a registered sex offender moving into the area.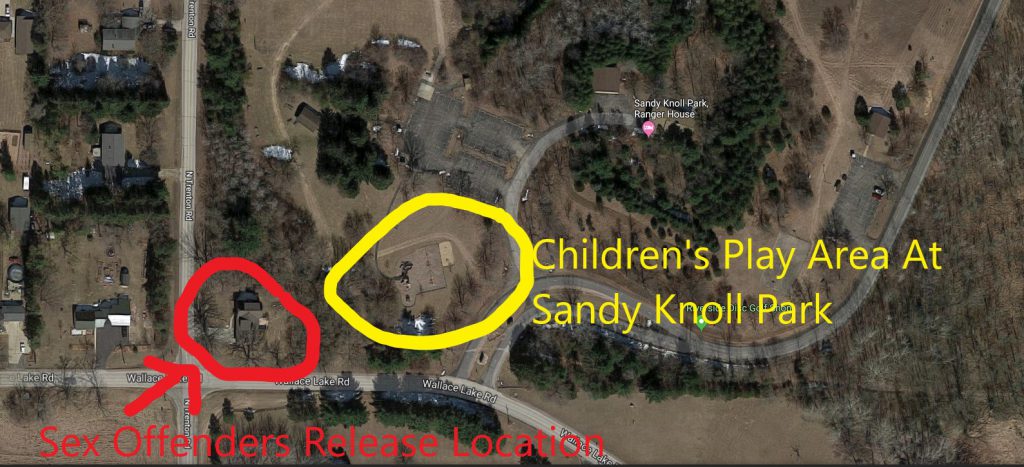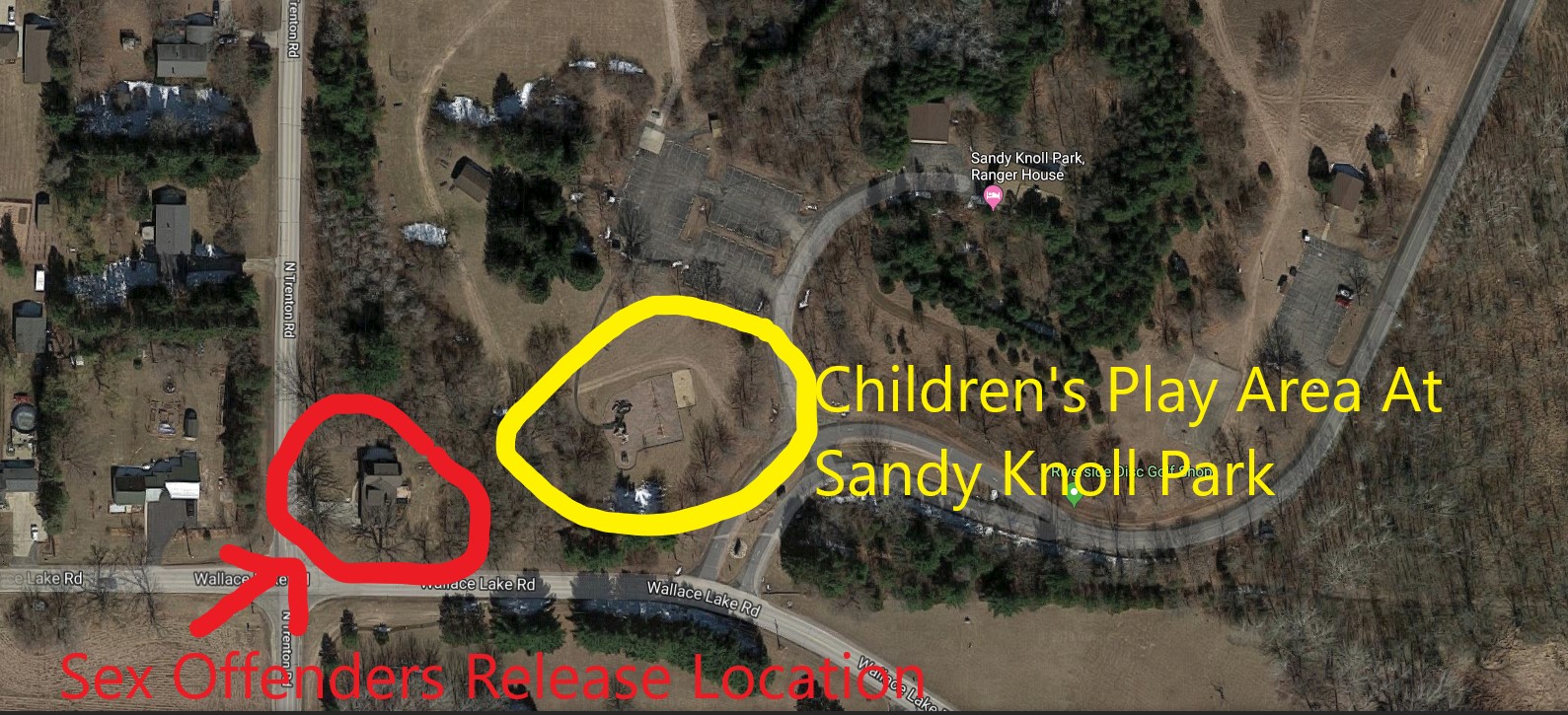 Washington Co. Sheriff's Sgt. Michael Hennes is visiting neighbors with an information sheet about Kenneth E. Crass who will be released from prison July 23, 2019.
Crass was convicted in 2014 of five counts of possession of child pornography. The Sheriff's notice said Crass will reside at 7150 N. Trenton Road.
Neighbor Tim Wollak has lived by Sandy Knoll Park for nearly four years. He said he understands the "rehabilitation" process but questions the choice of location.
"It's completely unacceptable," said Wollak.  "This playground abuts the property of a convicted sex offender. I am not sure how it was even remotely considered a good location by those involved."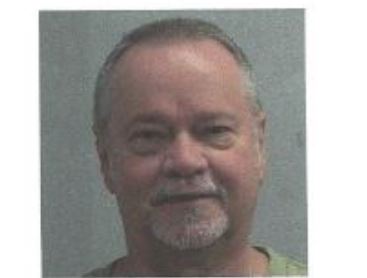 A release will be posted Wednesday, July 17 from the Washington County Sheriff's Department. In it Sheriff Martin Schulteis states, "Kenneth E. Crass will have numerous rules and restrictions to follow including wearing a live tracking GPS unit. The GPS monitoring unit will have exclusion zones set up alerting WI-DOC if there is a violation of the exclusion zone rules. One exclusion zone will be Sandy Knoll Co. Park."
Wollak believes there are holes in the monitoring process. "What if a child wanders on to his property or if the technology stops working," he said. "The GPS unit does not prevent a crime from occurring, it simply alerts the agent he left his property. Furthermore, it appears he will be able to view the children's play area from his property which is very concerning as he was convicted of five counts of possessing child pornography."
The release from Schulteis also states Crass's "criminal history places him in a classification level which reflects a low potential to re-offend."
The release given to neighbors by Sgt. Michael Hennes also said, "This sex offender has served the prison sentence imposed on him by the courts. He is NOT wanted by law enforcement at this time. This notification is not intended to increase fear, but rather it is our belief that an informed public is a safer public."
Hennes said there is one Public Relations D.A.R.E. officer, Deputy William Niehus, who visits registered sex offenders in Washington County twice a year.
According to Wisconsin Department of Corrections Sex Offender Registry there are 195 registered sex offenders living in Washington County.
Crass is scheduled to be released from prison Tuesday, July 23, 2019. He will be on probation until July 29, 2024.
Calls have been placed to the Wisconsin Department of Correction. As of 3:33 p.m. the DOC indicated it is working on a statement.
A note of clarification: In 2014 Crass pleaded guilty to five counts of possession of child pornography, however a check of Wisconsin Circuit Court Access shows there were five additional Felony D charges of possession of child pornography. According to CCAP those charges were dismissed but read in.
Crass appeared before Washington County Judge James Muehlbauer.