Relay for Life of West Bend is on the move. New date and new location!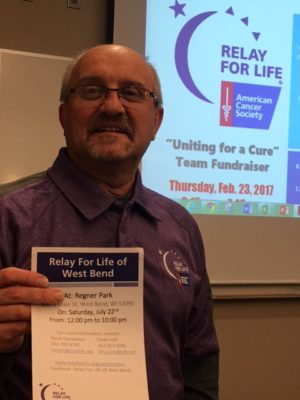 March 14, 2017 – West Bend, WI – Some changes in store this year for Relay for Life of West Bend as organizers shift the event to one day in July.  The event is also going to move from Badger Middle School to Regner Park.
"It'll help us save a little money," said Relay board member Clyde Lofy.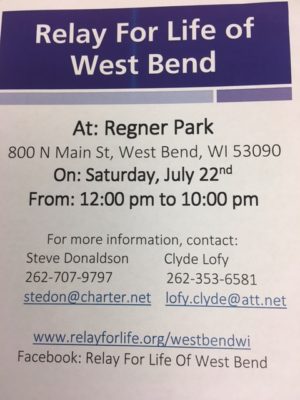 Over the past few years Relay for Life has struggled with fundraising and participation numbers. By moving the event to Regner Park the organization will be able to take advantage of the park's facilities and cut back on paying for tents.
Relay for Life is also moving to just one day, rather than two and this year's event is slated for Saturday, July 22 from 12 p.m. – 10 p.m.