Review | 'Little Shop of Horrors' A Musical Masquers Production | By Hayley Hunter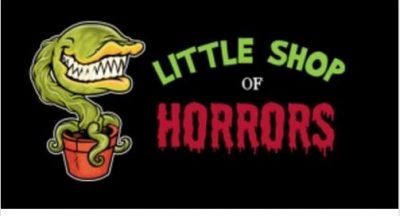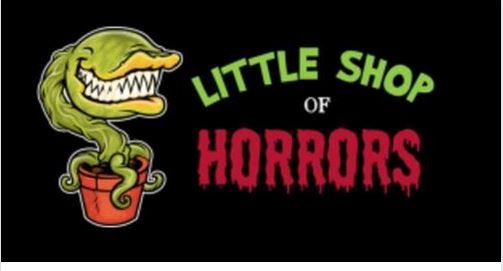 Oct. 25, 2017 – West Bend, WI – Don't feed the plants…really don't feed the plants, because they might end up eating you and the only thing you ever loved!
This campy, comedy horror musical by Howard Ashman and Alan Menken (Aladdin, Beauty and the Beast and The Little Mermaid) rocked the UW-Washington County theatre the night I was in the audience.
From the opening number which literally jumped started all the energy in room featuring the six Urchins (Danielle Werner, Sharon Garrison, Haley DeCristoforo, Ashley Lewis, Liz Giese and Amanda Voelzke).
The director (Steve Paykel) added three members to the normal trio of Ronnette, Crystal and Chiffon which added an interesting layer and depth to the vocals and staging.
Mr. Mushnik (John Sancomb) encompassed the notion of a down-trodden floral shop owner, Sancomb displayed great comedic timing, coupled with a gravely singing voice that played well with both Audrey (Sesha Bell) and Seymour (Matthew Beier).
Both Bell and Beier shone in their respective roles, Seymour was played to near perfection with elements of innocence, naivety and moments of love. And Bells Audrey was totally believable, her vocals were spot on, and her stage awareness was remarkable.
I really enjoyed Graham Killeen as Orin the sadistic dentist and Audrey's abusive boyfriend. His character left me on the verge of needing a shower. Killeen played this role on the razors edge of going too far, definitely one the audience loved to hate.
A hearty bow to both the puppeteers (Alex Meer, Morgan Meer & Avery Mitchell) and the voice of Audrey II (Steve Paykel), his rich baritone voice is one of the best I have heard in this key role.
Costumer Chris Dwyer did a great job with costumes that displayed nicely under the lighting designer Andrew Zajak set. And the simple yet uber functional set worked very well in the space. I was very pleased to see a different spin on the traditional use of curtains. Paykel utilized moving screens that were both artistic and utilitarian. The choreographer (Barb Senzig) kept the dances simple, which for this show seems to work best.
Overall, this production is a Halloween hoot, a darkly delicious comedy musical professionally performed to entertain anyone from age 12 – 100. I give it a giant green thumbs up!
"Little Shop of Horrors"
Little Shop of Horrors 10/27 @7:30
Little Shop of Horrors 10/28 @7:30
Little Shop of Horrors 10/29 @1:00
UW-WC Theatre- ticket information available at musicalmasquers.org